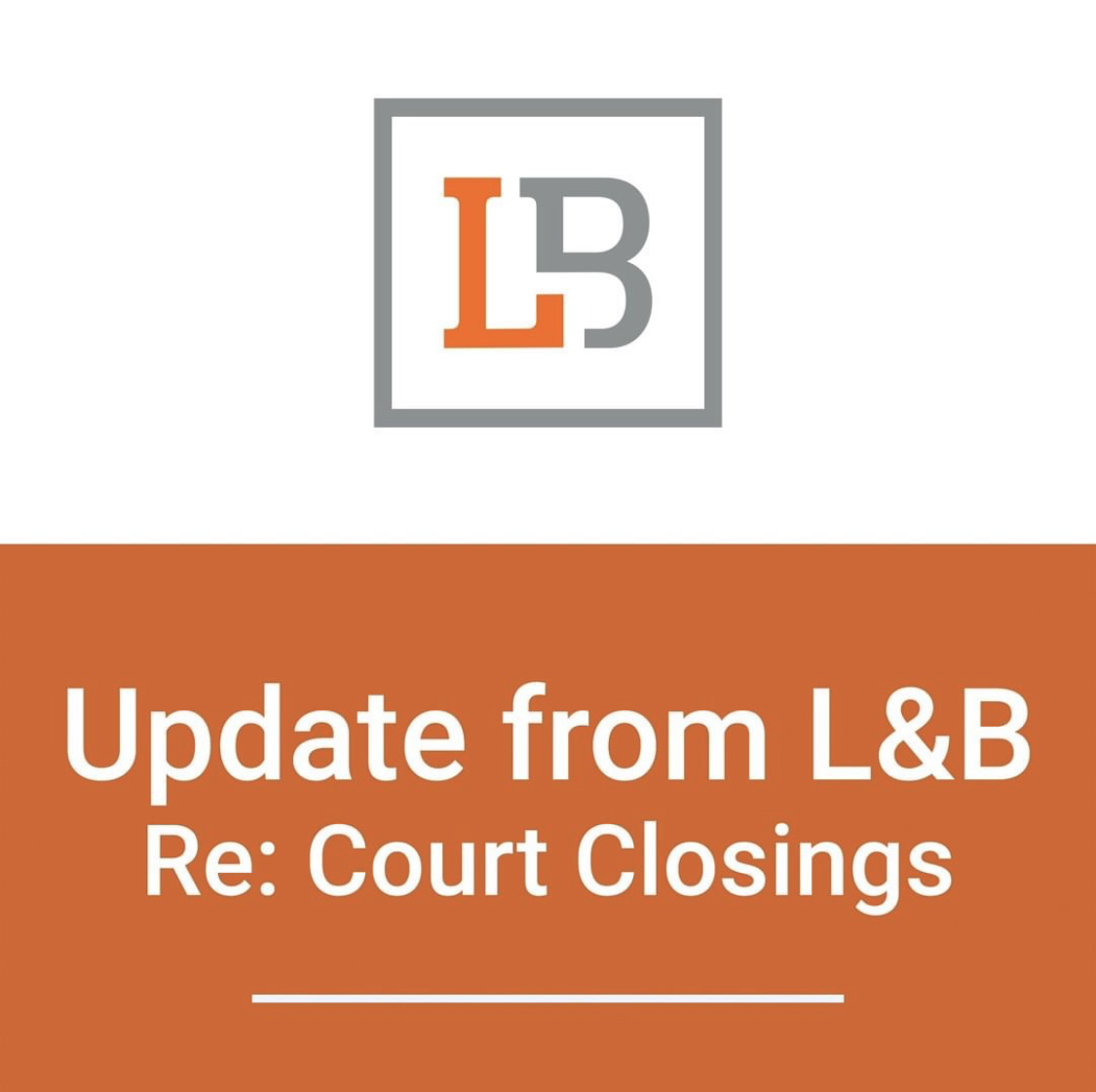 The Chief Justice of the NC Supreme Court announced this morning that the NC Court System will undergo drastic changes for the next 30 days (currently).  Virtually all litigation matters are going to be continued, to dates to be determined.  The Staff at the Courthouse will continue to report to work (barring some new change necessitating complete closure of a Courthouse).
We received this Order from the Court but we are waiting to hear from various magistrates to see how this will be handled practically at the local level.  We will of course update you once we know more and for certain what to expect in that regard.
Please be sure to follow us on social media to stay up-to-date on future alerts. You may also signup for email alerts if you're not already subscribed by visiting our Email Campaign Signup Page.
We thank you for your trust and continued business.
Kind regards,
Loebsack & Brownlee PLLC
The Eviction Team
Subscribe to the Loebsack & Brownlee blog!
Get notified every time we publish a new blog post.