Hurricane Dorian – Update #2
Updated September 2 @ 9:30 pm – The counties below are in the mandatory evacuation areas and some of our clients have court dates in the affected areas.  If your county has announced mandatory evacuations and you have court scheduled, please follow the advice of your local authorities and be safe. 
Berkley County, SC –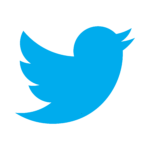 Berkeley County held a press conference at 10 a.m. Monday, with the Berkeley County Sheriff, County Supervisor, Berkeley County School Superintendent, County Council, municipal leaders, and emergency preparedness staff. During that press conference, the announcement was made that Berkeley County Government offices will be closed Tuesday, September 3 – Thursday, September 5. The press conference can be viewed here: http://bit.ly/10AMPresser
Charleston County, SC –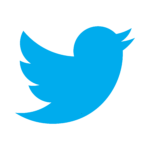 Governor Henry McMaster has issued an evacuation order for Charleston County, starting at noon Sept. 2. In response, Charleston County Government offices will be closed Tuesday Sept. 3 – Thursday Sept. 5. Additional details will be provided tomorrow.   (https://www.charlestoncounty.org/news/2019/4345.pdf)
Dorchester County, SC – Per their website (https://www.dorchestercountysc.gov/Dorian), beginning Tuesday, September 3 all Dorchester County Offices … will be closed until further notice.
Jasper County, SC – Jasper County is under the mandatory coastal evacuation order issued by Governor McMaster, and per the SCEMD website (https://www.scemd.org/closings/), all government offices are closed.
For all other counties, please keep an eye on social media alerts from your county officials regarding county closings.  Also, you may visit the links below for Georgia, North Carolina, and South Carolina to see if anything has changed.  We will send out email alerts and update our website as well.  Please be safe!
Georgia – https://bit.ly/34g3tRt
North Carolina – http://www.nccourts.org/News/Advisories.asp
South Carolina – http://www.scemd.org/closings
Subscribe to the Loebsack & Brownlee blog!
Get notified every time we publish a new blog post.