We found out this afternoon that Nationwide installed an update that is now requiring clients who manage Single Family properties to "choose" the owner from a dropdown on the File Eviction screen.  It will look similar to the image below.
We would like you to choose the option that shows the owner's name first followed by "by its agent" and then your management company name.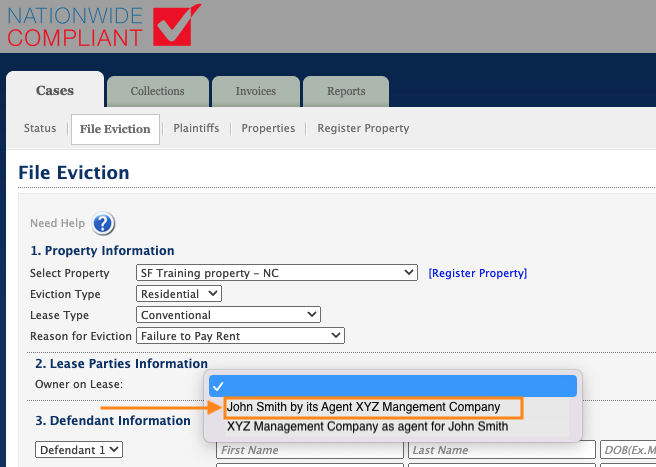 Note that section 2 says "Owner on Lease" and we understand that the owner on the lease might be different. To be honest, we don't care as much who is listed as owner on the lease as we care about who owns the property now (and will hopefully own it for the next 30-45 days while the process progresses forward).  If the choices in the dropdown do not show the current owner as an option, please click cancel, and notify us so that we may update the legal owner's name in the system.
Subscribe to the Loebsack & Brownlee blog!
Get notified every time we publish a new blog post.