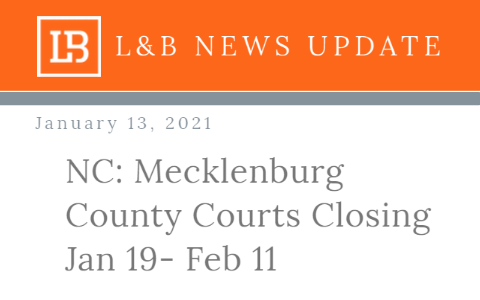 North Carolina: For all of our Mecklenburg County clients, we hate to have to share this news, but based on the Mecklenburg County Public Health Directive that came out last night, the Chief District Court Judge has decided that all eviction hearings in Mecklenburg County scheduled between Tuesday, January 19 and Thursday, February 11 will be continued and rescheduled.
As soon as we have new court dates, we will update Nationwide Eviction so that you may see them.
NOTE:  All cases scheduled for Friday, January 15 should proceed as scheduled unless you hear otherwise.
If you have any questions, please visit our contact form.
Subscribe to the Loebsack & Brownlee blog!
Get notified every time we publish a new blog post.