Our Mission
At Loebsack & Brownlee, we deliver a full-service experience by providing comprehensive legal assistance through every step of the eviction process, while integrating with the technology, methods, and procedures used by today's Property Management professionals.
Meet Your Local Team
To find your local Loebsack & Brownlee team members, use the filters below.
Select your state and then your county or region.
Eviction Processing Team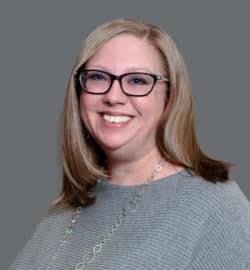 Candice Powell
Eviction Services Manager - SC
704-970-3874
Candice@LoebsackBrownlee.com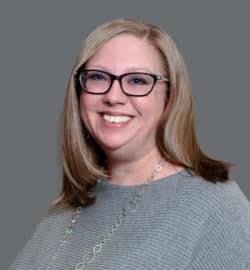 Candice Powell
Eviction Services Manager - SC
Serves the Following
South Carolina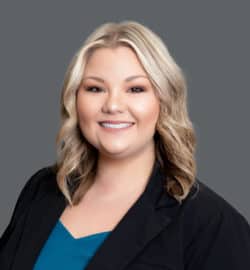 Dana Davis
Eviction Services Coordinator - GA
470-763-0633
Dana.Davis@LoebsackBrownlee.com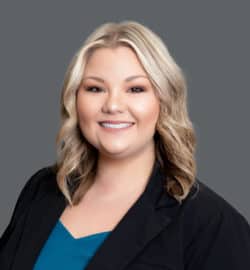 Dana Davis
Eviction Services Coordinator - GA
Serves the Following
Georgia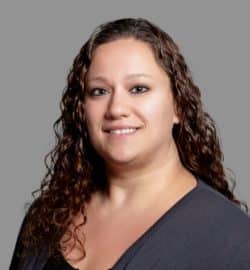 Erin Noe
Eviction Services Manager - NC
704-749-3597
Erin@LoebsackBrownlee.com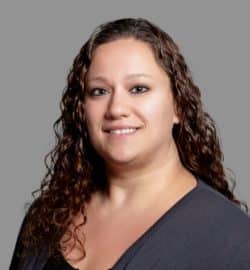 Erin Noe
Eviction Services Manager - NC
Serves the Following
North Carolina
Charlotte Region
Buncombe
Cabarrus
Catawba
Cleveland
Davidson
Davie
Gaston
Henderson
Iredell
Lincoln
Mecklenburg
Rowan
Stanly
Union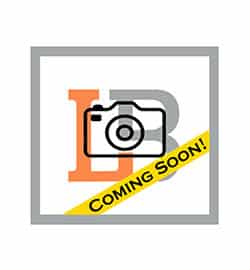 Ervena Bartles
SCRA Military Affidavit & Evictions Services Coordinator - SC
864-558-8165
Ervena.Bartles@LoebsackBrownlee.com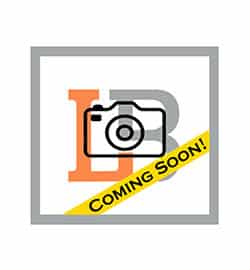 Ervena Bartles
SCRA Military Affidavit & Evictions Services Coordinator - SC
Serves the Following
South Carolina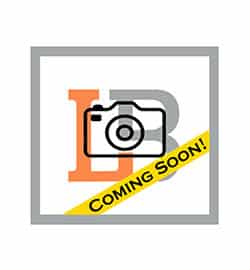 Jean Irving, Paralegal, ACP
Eviction Services Manager - Lowcountry
843-879-0309
Jean@LoebsackBrownlee.com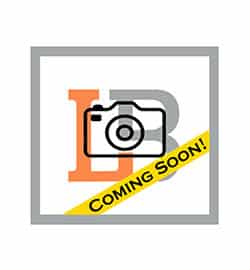 Jean Irving, Paralegal, ACP
Eviction Services Manager - Lowcountry
Serves the Following
South Carolina
Lowcountry
Allendale
Beaufort
Berkeley
Charleston
Clarendon
Colleton
Dillon
Dorchester
Florence
Georgetown
Hampton
Horry
Jasper
Marion
Williamsburg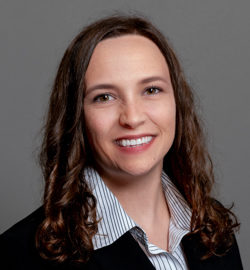 Jenna Campbell
SCRA Military Affidavits & Eviction Services Coordinator - NC
704-919-3821
Jenna@LoebsackBrownlee.com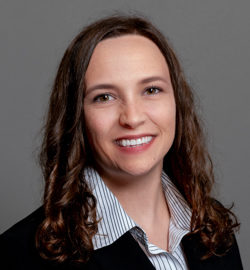 Jenna Campbell
SCRA Military Affidavits & Eviction Services Coordinator - NC
Serves the Following
North Carolina
Charlotte Region
Buncombe
Burke
Cabarrus
Caldwell
Catawba
Cherokee
Clay
Cleveland
Davidson
Davie
Gaston
Graham
Haywood
Henderson
Iredell
Jackson
Lincoln
Macon
Madison
McDowell
Mecklenburg
Mitchell
Montgomery
Polk
Richmond
Rowan
Rutherford
Scotland
Stanly
Stokes
Surry
Swain
Transylvania
Union
Watauga
Wilkes
Yadkin
Yancey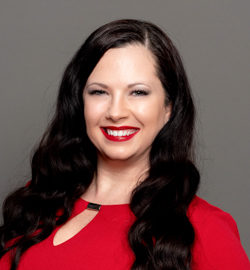 Katie Spillers
Eviction Services Manager - Upstate
864-900-5827
KatieS@LoebsackBrownlee.com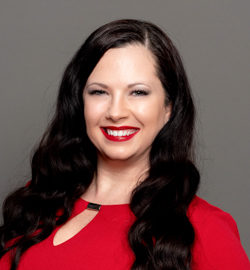 Katie Spillers
Eviction Services Manager - Upstate
Serves the Following
South Carolina
Upstate
Abbeville
Anderson
Cherokee
Edgefield
Greenville
Greenwood
Laurens
McCormick
Newberry
Oconee
Pickens
Saluda
Spartanburg
Union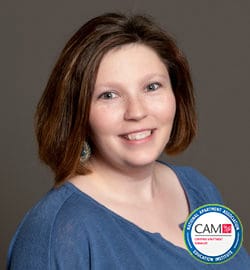 Kelly Rodriguez – CAM
Eviction Services Manager - NC
704-548-7646
Kelly@LoebsackBrownlee.com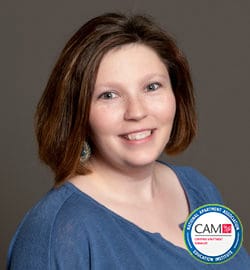 Kelly Rodriguez – CAM
Eviction Services Manager - NC
Serves the Following
North Carolina
Greensboro Region
Alamance
Forsyth
Guilford
Randolph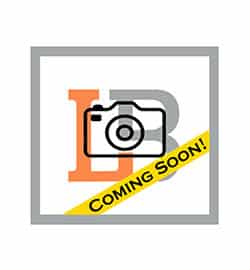 Kimberly Hawkins
Eviction Services Coordinator
803-849-1325
Kimberly@LoebsackBrownlee.com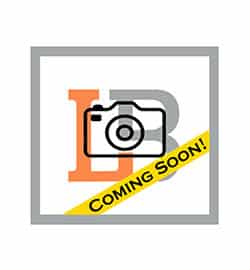 Kimberly Hawkins
Eviction Services Coordinator
Serves the Following
South Carolina
Midlands
Aiken
Bamberg
Barnwell
Calhoun
Chester
Chesterfield
Darlington
Fairfield
Kershaw
Lancaster
Lee
Lexington
Marlboro
Orangeburg
Richland
Sumter
York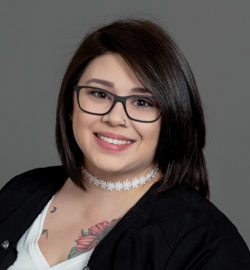 Lindsey Ponce, Notary Public
Appeals Case Manager - Raleigh Region
919-792-1691
Lindsey@LoebsackBrownlee.com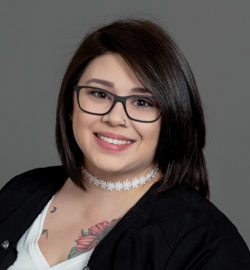 Lindsey Ponce, Notary Public
Appeals Case Manager - Raleigh Region
Serves the Following
North Carolina
Raleigh Region
Cumberland
Durham
Johnston
Nash
New Hanover
Wake
Wilson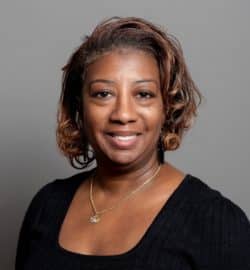 Lisa Williams
SCRA Military Affidavits & Eviction Services Coordinator - NC
704-705-2035
LisaW@LoebsackBrownlee.com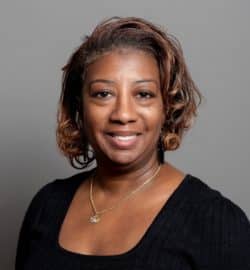 Lisa Williams
SCRA Military Affidavits & Eviction Services Coordinator - NC
Serves the Following
North Carolina
Charlotte Region
Buncombe
Burke
Cabarrus
Caldwell
Catawba
Cherokee
Clay
Cleveland
Davidson
Davie
Gaston
Graham
Haywood
Henderson
Iredell
Jackson
Lincoln
Macon
Madison
McDowell
Mecklenburg
Mitchell
Montgomery
Polk
Richmond
Rowan
Rutherford
Scotland
Stanly
Stokes
Surry
Swain
Transylvania
Union
Watauga
Wilkes
Yadkin
Yancey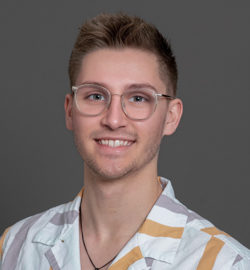 Marcus Nordgren
Eviction Services Manager - NC
704-464-3591
Marcus@LoebsackBrownlee.com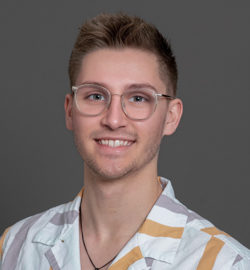 Marcus Nordgren
Eviction Services Manager - NC
Serves the Following
North Carolina
Raleigh Region
Beaufort
Bertie
Bladen
Brunswick
Camden
Carteret
Caswell
Chatham
Chowan
Columbus
Craven
Cumberland
Currituck
Dare
Duplin
Durham
Edgecombe
Franklin
Gates
Granville
Greene
Halifax
Harnett
Hertford
Hoke
Hyde
Johnston
Jones
Lee
Lenoir
Martin
Moore
Nash
New Hanover
Northampton
Onslow
Orange
Pamlico
Pasquotank
Pender
Perquimans
Person
Pitt
Robeson
Rockingham
Sampson
Tyrrell
Vance
Wake
Warren
Washington
Wayne
Wilson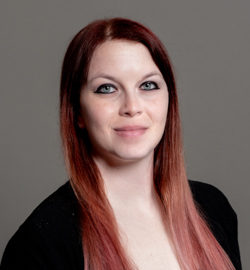 Rachel Peugh
SC Processing Manager & Paralegal
704-469-5468
RachelS@LoebsackBrownlee.com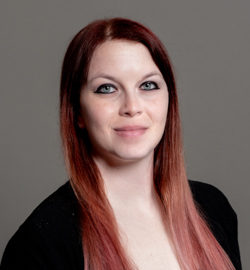 Rachel Peugh
SC Processing Manager & Paralegal
Serves the Following
South Carolina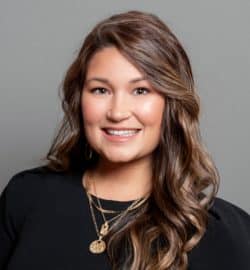 Samantha Amato
Eviction Process Coordinator - NC
336-306-8407
SamanthaA@LoebsackBrownlee.com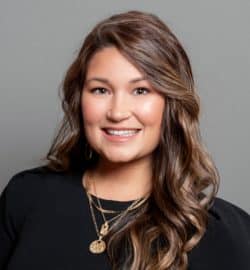 Samantha Amato
Eviction Process Coordinator - NC
Serves the Following
North Carolina
Greensboro Region
Alamance
Forsyth
Guilford
Randolph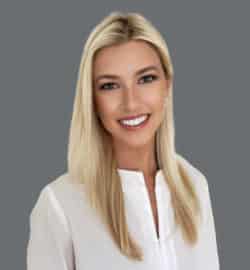 Sarah Birdsey
Eviction Services Manager - GA
704-412-7869
Sarah@LoebsackBrownlee.com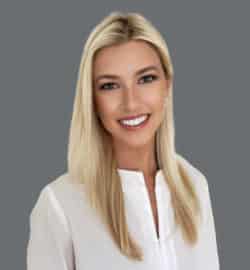 Sarah Birdsey
Eviction Services Manager - GA
Serves the Following
North Carolina
Charlotte Region
Buncombe
Burke
Cabarrus
Caldwell
Catawba
Cherokee
Clay
Cleveland
Davidson
Davie
Gaston
Graham
Haywood
Henderson
Iredell
Jackson
Lincoln
Macon
Madison
McDowell
Mecklenburg
Mitchell
Montgomery
Polk
Richmond
Rowan
Rutherford
Scotland
Stanly
Stokes
Surry
Swain
Transylvania
Union
Watauga
Wilkes
Yadkin
Yancey
Georgia
Coastal
Bibb
Chatham
Effingham
Houston
Richmond
Piedmont
Cherokee
Clarke
Clayton
Cobb
Columbia
Dekalb
Douglas
Fayette
Forsyth
Fulton
Gwinnett
Hall
Henry
Jackson
Newton
Paulding
Rockdale
Spalding
Troup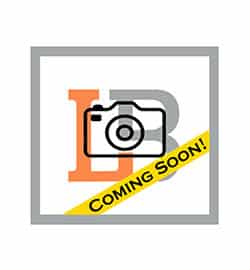 Surita Moses
Eviction Services Coordinator
919-281-3281
Surita.Moses@LoebsackBrownlee.com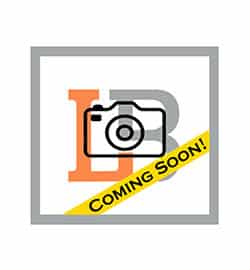 Surita Moses
Eviction Services Coordinator
Serves the Following
North Carolina
Raleigh Region
Beaufort
Bertie
Bladen
Brunswick
Camden
Carteret
Caswell
Chatham
Chowan
Columbus
Craven
Cumberland
Currituck
Dare
Duplin
Durham
Edgecombe
Franklin
Gates
Granville
Greene
Halifax
Harnett
Hertford
Hoke
Hyde
Johnston
Jones
Lee
Lenoir
Martin
Moore
Nash
New Hanover
Northampton
Onslow
Orange
Pamlico
Pasquotank
Pender
Perquimans
Person
Pitt
Robeson
Rockingham
Sampson
Tyrrell
Vance
Wake
Warren
Washington
Wayne
Wilson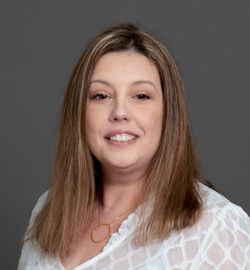 Tara Anderson
SCRA Military Affidavits & Eviction Services Coordinator - NC
919-792-1699
Tara@LoebsackBrownlee.com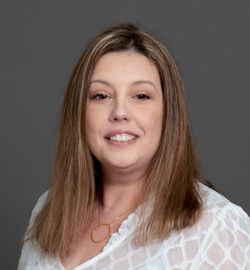 Tara Anderson
SCRA Military Affidavits & Eviction Services Coordinator - NC
Serves the Following
North Carolina
Greensboro Region
Alamance
Forsyth
Raleigh Region
Beaufort
Bertie
Bladen
Brunswick
Camden
Carteret
Caswell
Chowan
Columbus
Craven
Currituck
Dare
Duplin
Edgecombe
Franklin
Gates
Granville
Greene
Halifax
Harnett
Hertford
Hoke
Hyde
Jones
Lee
Lenoir
Martin
Northampton
Onslow
Orange
Pamlico
Pasquotank
Pender
Perquimans
Person
Pitt
Robeson
Rockingham
Sampson
Tyrrell
Vance
Warren
Washington
Wayne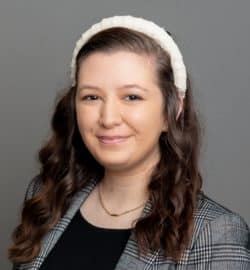 Taylor Peake
Paralegal - SC
843-974-1364
Taylor@LoebsackBrownlee.com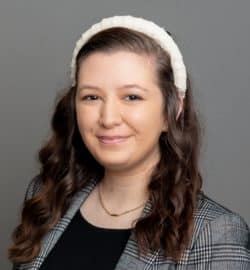 Taylor Peake
Paralegal - SC
Serves the Following
South Carolina
Lowcountry
Allendale
Beaufort
Berkeley
Charleston
Clarendon
Colleton
Dillon
Dorchester
Florence
Georgetown
Hampton
Horry
Jasper
Marion
Williamsburg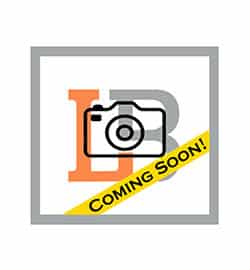 Cody Chadwick
Eviction Services Coordinator
704-504-7631
Cody.Chadwick@LoebsackBrownlee.com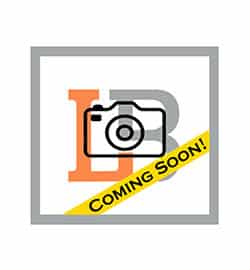 Cody Chadwick
Eviction Services Coordinator
Serves the Following
North Carolina
Charlotte Region
Buncombe
Burke
Cabarrus
Caldwell
Catawba
Cherokee
Clay
Cleveland
Davidson
Davie
Gaston
Graham
Haywood
Henderson
Iredell
Jackson
Lincoln
Macon
Madison
McDowell
Mecklenburg
Mitchell
Montgomery
Polk
Richmond
Rowan
Rutherford
Scotland
Stanly
Stokes
Surry
Swain
Transylvania
Union
Watauga
Wilkes
Yadkin
Yancey

Legal Support Team and Paralegals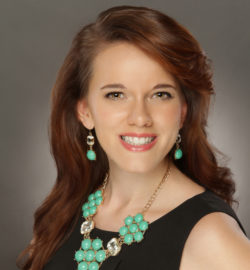 AJ Buck
Single Family Support Manager
704-625-4039
AJ@LoebsackBrownlee.com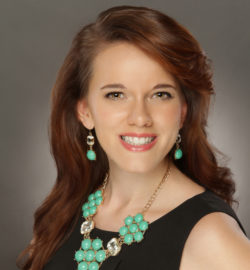 AJ Buck
Single Family Support Manager
Serves the Following
Georgia
North Carolina
South Carolina

Bailey Szymanski
Court Hearings Coordinator - Charlotte
(704) 919-3823
Bailey@LoebsackBrownlee.com
Bailey Szymanski
Court Hearings Coordinator - Charlotte
Serves the Following
North Carolina
Charlotte Region
Buncombe
Burke
Cabarrus
Caldwell
Catawba
Cherokee
Clay
Cleveland
Davidson
Davie
Gaston
Graham
Haywood
Henderson
Iredell
Jackson
Lincoln
Macon
Madison
McDowell
Mecklenburg
Mitchell
Montgomery
Polk
Richmond
Rowan
Rutherford
Scotland
Stanly
Stokes
Surry
Swain
Transylvania
Union
Watauga
Wilkes
Yadkin
Yancey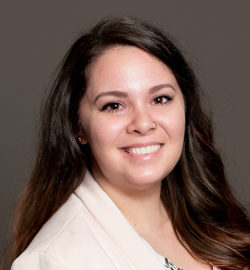 Brittany Yedlosky
Lead Writ Processor - NC
704-464-4197
Brittany@LoebsackBrownlee.com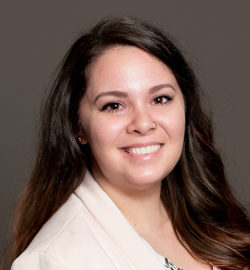 Brittany Yedlosky
Lead Writ Processor - NC
Serves the Following
North Carolina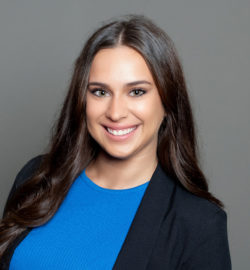 Chandler Roten
Eviction Services Support - GA & NC
704-944-2764
Chandler@LoebsackBrownlee.com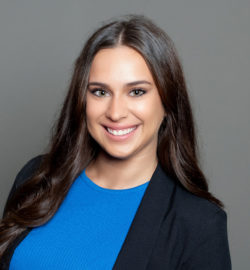 Chandler Roten
Eviction Services Support - GA & NC
Serves the Following
Georgia
North Carolina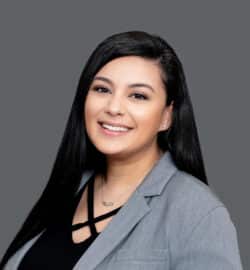 Dani Clemons
Eviction Services Coordinator - NC Writs
336-360-9424
Dani@LoebsackBrownlee.com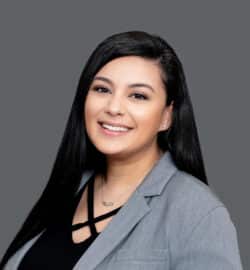 Dani Clemons
Eviction Services Coordinator - NC Writs
Serves the Following
North Carolina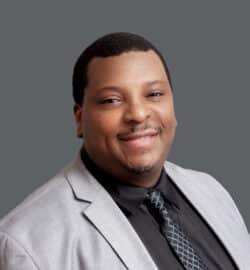 Daniel Walker
North Carolina Certified Paralegal (Appeals to District Court)
704-200-9857
Daniel.Walker@LoebsackBrownlee.com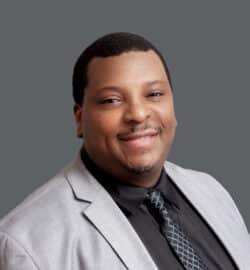 Daniel Walker
North Carolina Certified Paralegal (Appeals to District Court)
Serves the Following
North Carolina
Charlotte Region
Buncombe
Burke
Cabarrus
Caldwell
Catawba
Cherokee
Clay
Cleveland
Davidson
Davie
Gaston
Graham
Haywood
Henderson
Iredell
Jackson
Lincoln
Macon
Madison
McDowell
Mecklenburg
Mitchell
Montgomery
Polk
Richmond
Rowan
Rutherford
Scotland
Stanly
Stokes
Surry
Swain
Transylvania
Union
Watauga
Wilkes
Yadkin
Yancey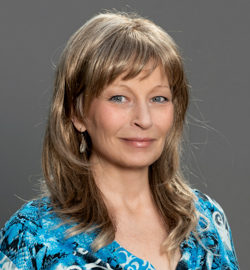 Dawn Ward
North Carolina Certified Paralegal (Eviction Document Prep)
704-626-6512
Dawn@LoebsackBrownlee.com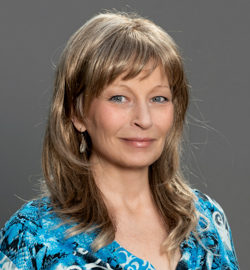 Dawn Ward
North Carolina Certified Paralegal (Eviction Document Prep)
Serves the Following
Georgia
North Carolina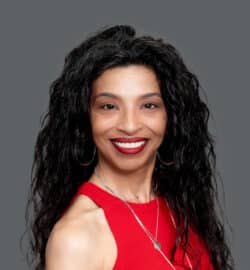 Eith Yuen
Eviction Service Coordinator - NC
336-360-9298
Eith.Yuen@LoebsackBrownlee.com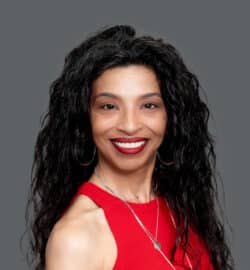 Eith Yuen
Eviction Service Coordinator - NC
Serves the Following
North Carolina
Greensboro Region
Alamance
Forsyth
Guilford
Randolph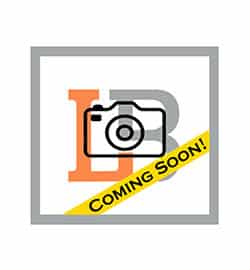 Elizabeth Osby
NC Writ Processor
704-716-5683
Elizabeth.Osby@LoebsackBrownlee.com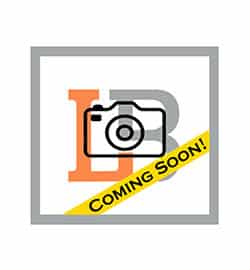 Elizabeth Osby
NC Writ Processor
Serves the Following
North Carolina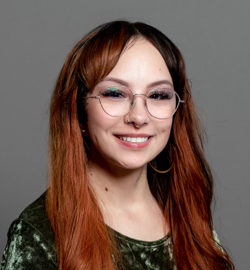 Katie Geyer
Litigation Support Manager
704-426-3509
Katie@LoebsackBrownlee.com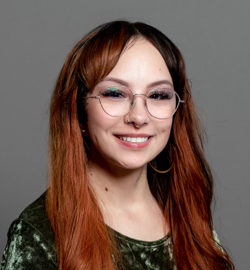 Katie Geyer
Litigation Support Manager
Serves the Following
North Carolina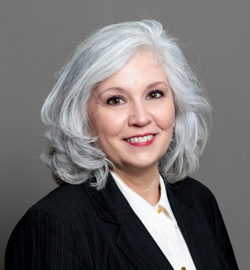 Lynette McPherson
North Carolina Certified Paralegal (Appeals to District Court)
704-970-3871
Lynette@LoebsackBrownlee.com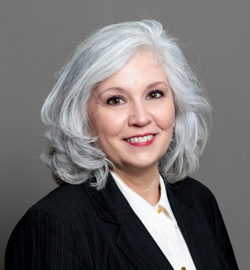 Lynette McPherson
North Carolina Certified Paralegal (Appeals to District Court)
Serves the Following
North Carolina
Greensboro Region
Guilford
Randolph
Charlotte Region
Buncombe
Burke
Cabarrus
Caldwell
Catawba
Cherokee
Clay
Cleveland
Davidson
Davie
Gaston
Graham
Haywood
Henderson
Iredell
Jackson
Lincoln
Macon
Madison
McDowell
Mecklenburg
Mitchell
Montgomery
Polk
Richmond
Rowan
Rutherford
Scotland
Stanly
Stokes
Surry
Swain
Transylvania
Union
Watauga
Wilkes
Yadkin
Yancey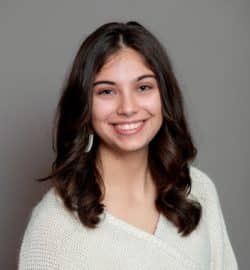 Sarena Bailey
Court Hearings Coordinator - Charlotte
(704) 919-3822
Sarena@LoebsackBrownlee.com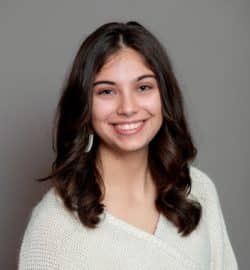 Sarena Bailey
Court Hearings Coordinator - Charlotte
Serves the Following
North Carolina
Charlotte Region
Buncombe
Burke
Cabarrus
Caldwell
Catawba
Cherokee
Clay
Cleveland
Davidson
Davie
Gaston
Graham
Haywood
Henderson
Iredell
Jackson
Lincoln
Macon
Madison
McDowell
Mecklenburg
Mitchell
Montgomery
Polk
Richmond
Rowan
Rutherford
Scotland
Stanly
Stokes
Surry
Swain
Transylvania
Union
Watauga
Wilkes
Yadkin
Yancey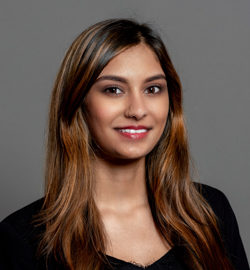 Shreeia Sola
Litigation Support Manager - NC
704-582-7190
Shreeia@LoebsackBrownlee.com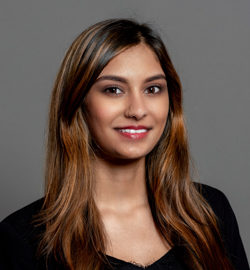 Shreeia Sola
Litigation Support Manager - NC
Serves the Following
North Carolina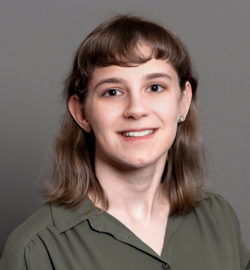 Stephanie Amatuzzo
Litigation Support Manager - NC & SC
704-269-6092
SAmatuzzo@LoebsackBrownlee.com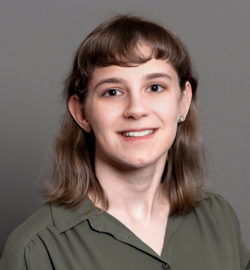 Stephanie Amatuzzo
Litigation Support Manager - NC & SC
Serves the Following
South Carolina
North Carolina
Charlotte Region
Buncombe
Burke
Cabarrus
Caldwell
Catawba
Cherokee
Clay
Cleveland
Davidson
Davie
Gaston
Graham
Haywood
Henderson
Iredell
Jackson
Lincoln
Macon
Madison
McDowell
Mecklenburg
Mitchell
Montgomery
Polk
Richmond
Rowan
Rutherford
Scotland
Stanly
Stokes
Surry
Swain
Transylvania
Union
Watauga
Wilkes
Yadkin
Yancey

Support Staff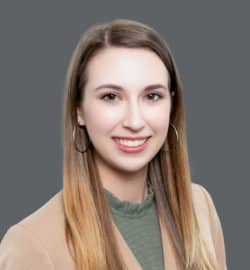 Abby Merritt
Brand Marketing Coordinator
864-453-2160
Abby@LoebsackBrownlee.com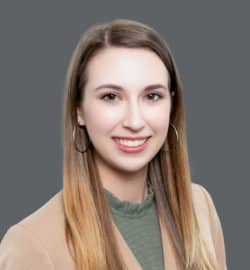 Abby Merritt
Brand Marketing Coordinator
Serves the Following
Georgia
North Carolina
South Carolina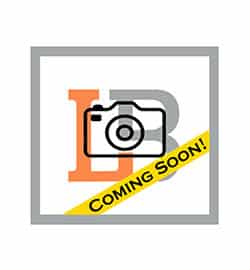 Alexandria Franks
Social Media Manager
704-909-5997
Alexandria.Franks@LoebsackBrownlee.com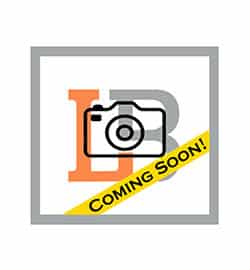 Alexandria Franks
Social Media Manager
Serves the Following
Georgia
North Carolina
South Carolina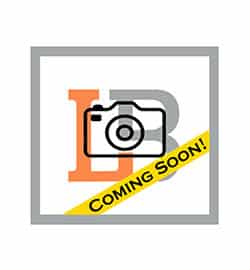 Allison Cable
Accounts Payable
704-792-2212
Allison.Cable@LoebsackBrownlee.com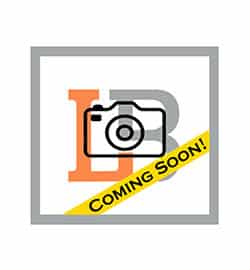 Allison Cable
Accounts Payable
Serves the Following
Georgia
North Carolina
South Carolina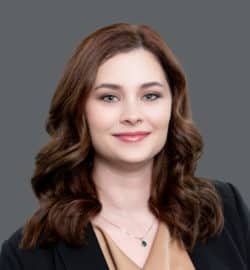 Alyssa Clair
Strategic Partnerships Manager
704-412-9719
AlyssaC@LoebsackBrownlee.com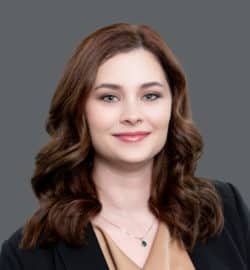 Alyssa Clair
Strategic Partnerships Manager
Serves the Following
Georgia
North Carolina
South Carolina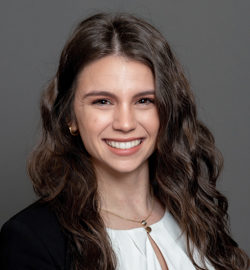 Alyssa Leonard
Client Engagement Manager
843-606-6015
Alyssa@LoebsackBrownlee.com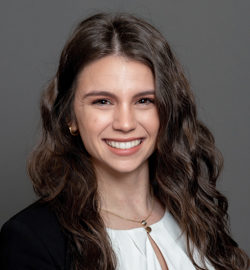 Alyssa Leonard
Client Engagement Manager
Serves the Following
Georgia
North Carolina
South Carolina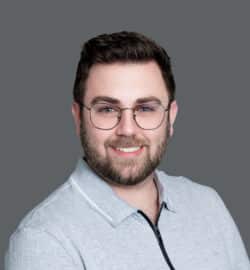 Cole Lowery
Graphic Designer
843-647-7587
Cole.Lowery@LoebsackBrownlee.com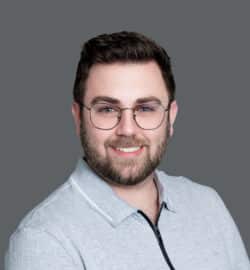 Cole Lowery
Graphic Designer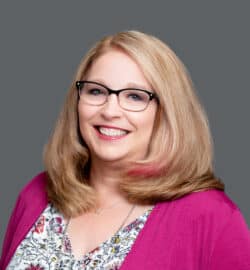 Deb Coley
Accounts Payable Manager
704-731-5090
Deb.Coley@LoebsackBrownlee.com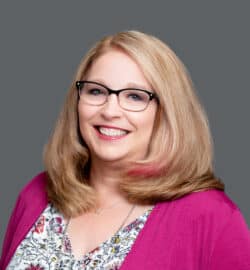 Deb Coley
Accounts Payable Manager
Serves the Following
Georgia
North Carolina
South Carolina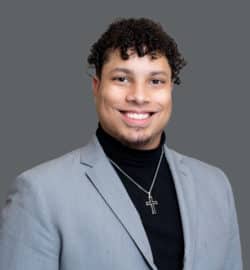 Jared Hunter
Administrative Operations Assistant
704-705-1370
Jared.Hunter@LoebsackBrownlee.com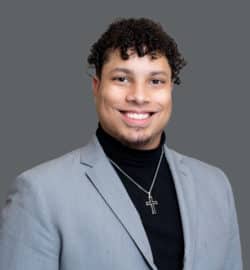 Jared Hunter
Administrative Operations Assistant
Serves the Following
Georgia
North Carolina
South Carolina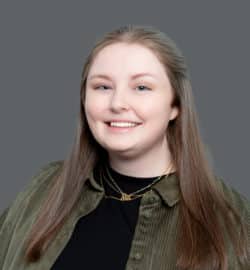 Kaitlyn McCall
Accounting & Client Services Support
864-766-2520
Kaitlyn@LoebsackBrownlee.com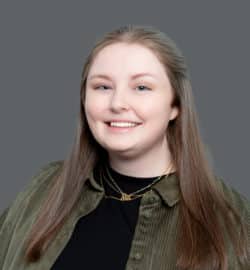 Kaitlyn McCall
Accounting & Client Services Support
Serves the Following
Georgia
North Carolina
South Carolina

Kastina Adderley
Accounting Manager
704-464-0507
Kastina@LoebsackBrownlee.com
Kastina Adderley
Accounting Manager
Serves the Following
Georgia
North Carolina
South Carolina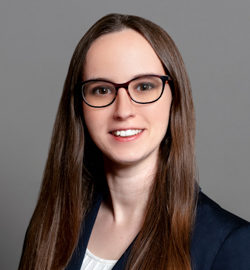 Lauren Mitchell
Vendor Relationship & Operations Support Manager
704-496-2998
LaurenM@LoebsackBrownlee.com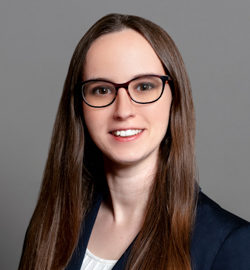 Lauren Mitchell
Vendor Relationship & Operations Support Manager
Serves the Following
Georgia
North Carolina
South Carolina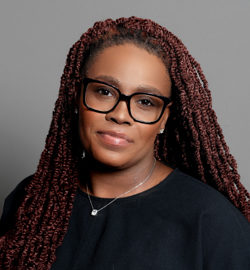 Liz Newkirk
Manager of Digital Media
704-200-9811
Liz@LoebsackBrownlee.com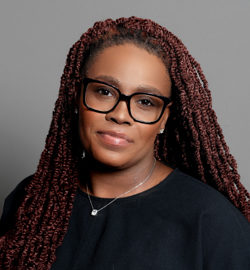 Liz Newkirk
Manager of Digital Media
Serves the Following
Georgia
North Carolina
South Carolina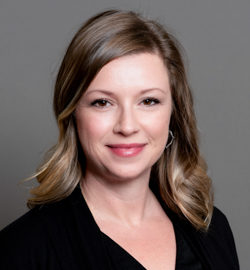 Melissa Biggers
Accounting Analyst
704-727-4148
Melissa@LoebsackBrownlee.com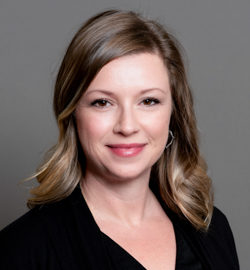 Melissa Biggers
Accounting Analyst
Serves the Following
Georgia
North Carolina
South Carolina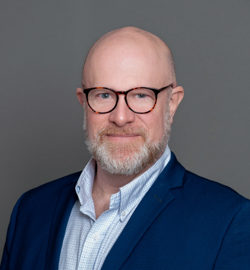 Matthew Morrison
Client Services Manager
864-233-8771
Matt@LoebsackBrownlee.com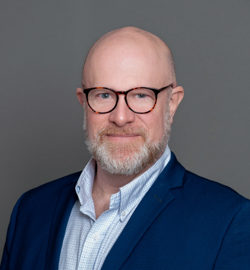 Matthew Morrison
Client Services Manager
Serves the Following
Georgia
North Carolina
South Carolina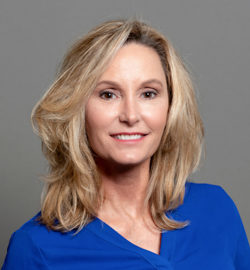 Robin Andrew
Client Services & Brand Ambassador
980-920-2705
Robin@LoebsackBrownlee.com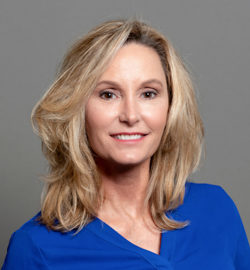 Robin Andrew
Client Services & Brand Ambassador
Serves the Following
Georgia
North Carolina
South Carolina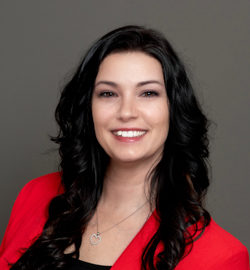 Shiloh Remmers
Client Success Manager
704-362-3101
Shiloh@LoebsackBrownlee.com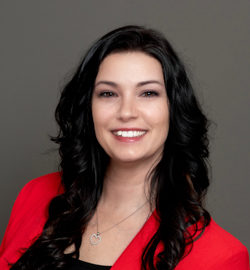 Shiloh Remmers
Client Success Manager
Serves the Following
Georgia
North Carolina
South Carolina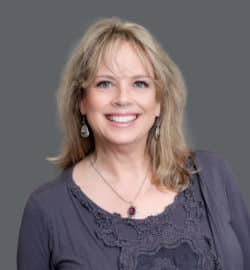 Sue Manginelli
Accounts Receivable Manager
704-749-3549
Sue@LoebsackBrownlee.com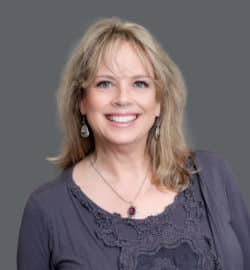 Sue Manginelli
Accounts Receivable Manager
Serves the Following
Georgia
North Carolina
South Carolina

Attorneys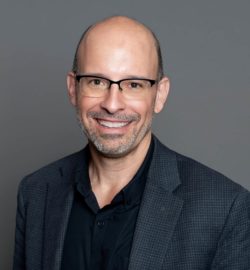 Chris Loebsack
Managing Principal
704-970-3900
Chris@LoebsackBrownlee.Law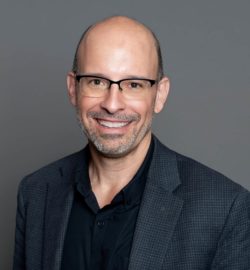 Chris Loebsack
Managing Principal
Serves the Following
Georgia
North Carolina

Will Brownlee
Of Counsel
843-405-8375
WillB@LoebsackBrownlee.com
Will Brownlee
Of Counsel
Serves the Following
North Carolina
Raleigh Region
Brunswick
New Hanover
Georgia
Coastal
Bibb
Chatham
Effingham
Houston
Richmond
South Carolina
Lowcountry
Allendale
Beaufort
Berkeley
Charleston
Clarendon
Colleton
Dillon
Dorchester
Florence
Georgetown
Hampton
Horry
Jasper
Marion
Williamsburg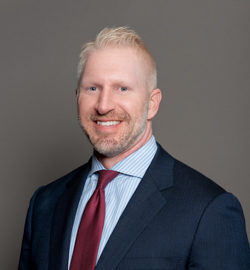 Jared Schmidt
Supervising Partner
704-362-2376
Jared@LoebsackBrownlee.com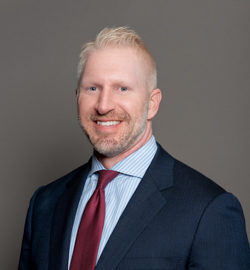 Jared Schmidt
Supervising Partner
Serves the Following
North Carolina
Greensboro Region
Guilford
Randolph
Charlotte Region
Buncombe
Burke
Cabarrus
Caldwell
Catawba
Cherokee
Clay
Cleveland
Davidson
Davie
Gaston
Graham
Haywood
Henderson
Iredell
Jackson
Lincoln
Macon
Madison
McDowell
Mecklenburg
Mitchell
Montgomery
Polk
Richmond
Rowan
Rutherford
Scotland
Stanly
Stokes
Surry
Swain
Transylvania
Union
Watauga
Wilkes
Yadkin
Yancey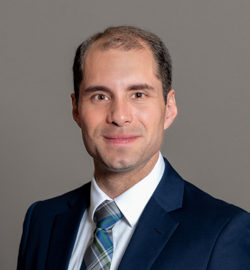 Hans Dara
Partner
404-383-0790
Hans@LoebsackBrownlee.com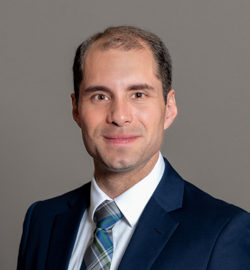 Hans Dara
Partner
Serves the Following
Georgia
North Carolina
Greensboro Region
Alamance
Forsyth
Raleigh Region
Beaufort
Bertie
Bladen
Brunswick
Camden
Carteret
Caswell
Chatham
Chowan
Columbus
Craven
Cumberland
Currituck
Dare
Duplin
Durham
Edgecombe
Franklin
Gates
Granville
Greene
Halifax
Harnett
Hertford
Hoke
Hyde
Johnston
Jones
Lee
Lenoir
Martin
Moore
Nash
New Hanover
Northampton
Onslow
Orange
Pamlico
Pasquotank
Pender
Perquimans
Person
Pitt
Robeson
Rockingham
Sampson
Tyrrell
Vance
Wake
Warren
Washington
Wayne
Wilson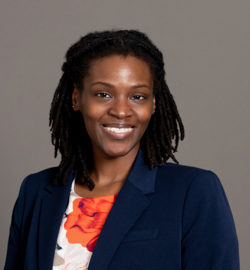 Shanae Auguste
Partner
919-792-1696
Shanae@LoebsackBrownlee.com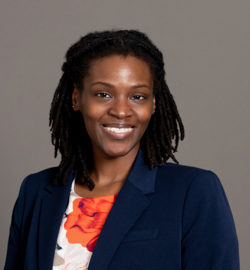 Shanae Auguste
Partner
Serves the Following
North Carolina
Greensboro Region
Alamance
Forsyth
Raleigh Region
Beaufort
Bertie
Bladen
Brunswick
Camden
Carteret
Caswell
Chatham
Chowan
Columbus
Craven
Cumberland
Currituck
Dare
Duplin
Durham
Edgecombe
Franklin
Gates
Granville
Greene
Halifax
Harnett
Hertford
Hoke
Hyde
Johnston
Jones
Lee
Lenoir
Martin
Moore
Nash
New Hanover
Northampton
Onslow
Orange
Pamlico
Pasquotank
Pender
Perquimans
Person
Pitt
Robeson
Rockingham
Sampson
Tyrrell
Vance
Wake
Warren
Washington
Wayne
Wilson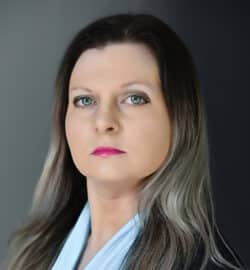 Jessica Lineberry
Partner
843-647-7708
Jessica@LoebsackBrownlee.com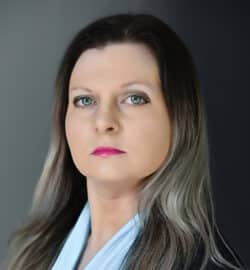 Jessica Lineberry
Partner
Serves the Following
South Carolina
Midlands
Aiken
Bamberg
Barnwell
Calhoun
Chester
Chesterfield
Darlington
Fairfield
Kershaw
Lancaster
Lee
Lexington
Marlboro
Orangeburg
Richland
Sumter
York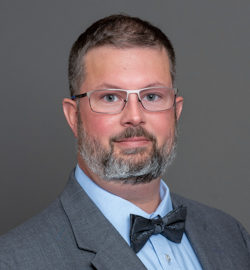 Michael Harrington
Partner
843-823-6258
MichaelH@LoebsackBrownlee.com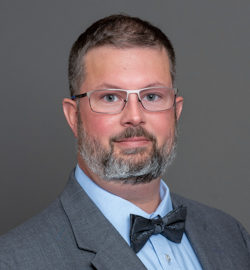 Michael Harrington
Partner
Serves the Following
South Carolina
Lowcountry
Allendale
Beaufort
Berkeley
Charleston
Clarendon
Colleton
Dillon
Dorchester
Florence
Georgetown
Hampton
Horry
Jasper
Marion
Williamsburg

April Cole
Managing Attorney - Charlotte
704-464-4436
April@LoebsackBrownlee.com
April Cole
Managing Attorney - Charlotte
Serves the Following
North Carolina
Greensboro Region
Alamance
Forsyth
Charlotte Region
Buncombe
Burke
Cabarrus
Caldwell
Catawba
Cherokee
Clay
Cleveland
Davidson
Davie
Gaston
Graham
Haywood
Henderson
Iredell
Jackson
Lincoln
Macon
Madison
McDowell
Mecklenburg
Mitchell
Montgomery
Polk
Richmond
Rowan
Rutherford
Scotland
Stanly
Stokes
Surry
Swain
Transylvania
Union
Watauga
Wilkes
Yadkin
Yancey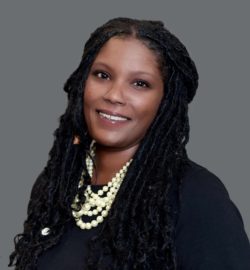 Devinn Barnette
Managing Attorney - Greensboro
704-323-4093
Devinn@LoebsackBrownlee.com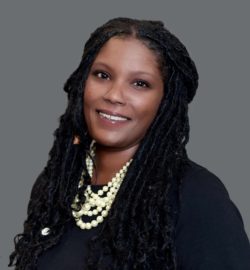 Devinn Barnette
Managing Attorney - Greensboro
Serves the Following
North Carolina
Charlotte Region
Buncombe
Burke
Cabarrus
Caldwell
Catawba
Cherokee
Clay
Cleveland
Davidson
Davie
Gaston
Graham
Haywood
Henderson
Iredell
Jackson
Lincoln
Macon
Madison
McDowell
Mecklenburg
Mitchell
Montgomery
Polk
Richmond
Rowan
Rutherford
Scotland
Stanly
Stokes
Surry
Swain
Transylvania
Union
Watauga
Wilkes
Yadkin
Yancey
Greensboro Region
Alamance
Forsyth
Guilford
Randolph
Georgia
Piedmont
Cherokee
Clarke
Clayton
Cobb
Columbia
Dekalb
Douglas
Fayette
Forsyth
Fulton
Gwinnett
Hall
Henry
Jackson
Newton
Paulding
Rockdale
Spalding
Troup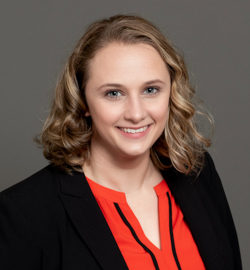 Emma Wingfield
Managing Attorney - Raleigh
919-792-1693
Emma@LoebsackBrownlee.com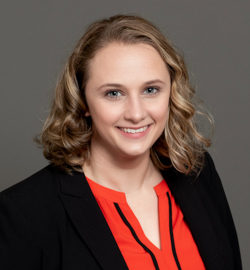 Emma Wingfield
Managing Attorney - Raleigh
Serves the Following
North Carolina
Greensboro Region
Alamance
Forsyth
Raleigh Region
Beaufort
Bertie
Bladen
Brunswick
Camden
Carteret
Caswell
Chatham
Chowan
Columbus
Craven
Cumberland
Currituck
Dare
Duplin
Durham
Edgecombe
Franklin
Gates
Granville
Greene
Halifax
Harnett
Hertford
Hoke
Hyde
Johnston
Jones
Lee
Lenoir
Martin
Moore
Nash
New Hanover
Northampton
Onslow
Orange
Pamlico
Pasquotank
Pender
Perquimans
Person
Pitt
Robeson
Rockingham
Sampson
Tyrrell
Vance
Wake
Warren
Washington
Wayne
Wilson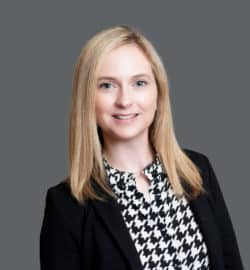 Lauren Blaine
Managing Attorney - NC Appeals
704-215-4132
LaurenB@LoebsackBrownlee.com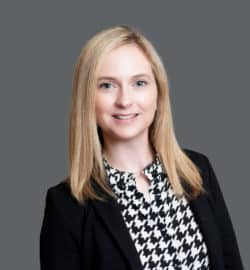 Lauren Blaine
Managing Attorney - NC Appeals
Serves the Following
North Carolina
Greensboro Region
Guilford
Randolph
Charlotte Region
Buncombe
Burke
Cabarrus
Caldwell
Catawba
Cherokee
Clay
Cleveland
Davidson
Davie
Gaston
Graham
Haywood
Henderson
Iredell
Jackson
Lincoln
Macon
Madison
McDowell
Mecklenburg
Mitchell
Montgomery
Polk
Richmond
Rowan
Rutherford
Scotland
Stanly
Stokes
Surry
Swain
Transylvania
Union
Watauga
Wilkes
Yadkin
Yancey
South Carolina
Midlands
Aiken
Bamberg
Barnwell
Calhoun
Chester
Chesterfield
Darlington
Fairfield
Kershaw
Lancaster
Lee
Lexington
Marlboro
Orangeburg
Richland
Sumter
York
Upstate
Abbeville
Anderson
Cherokee
Edgefield
Greenville
Greenwood
Laurens
McCormick
Newberry
Oconee
Pickens
Saluda
Spartanburg
Union
Georgia
Piedmont
Cherokee
Clarke
Clayton
Cobb
Columbia
Dekalb
Douglas
Fayette
Forsyth
Fulton
Gwinnett
Hall
Henry
Jackson
Newton
Paulding
Rockdale
Spalding
Troup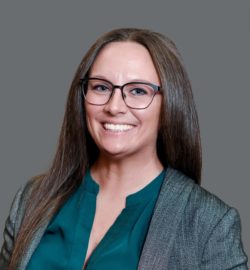 Laura Miller
Supervising Attorney - Upstate
864-479-8702
Laura@LoebsackBrownlee.com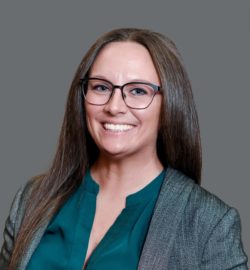 Laura Miller
Supervising Attorney - Upstate
Serves the Following
South Carolina
Upstate
Abbeville
Anderson
Cherokee
Edgefield
Greenville
Greenwood
Laurens
McCormick
Newberry
Oconee
Pickens
Saluda
Spartanburg
Union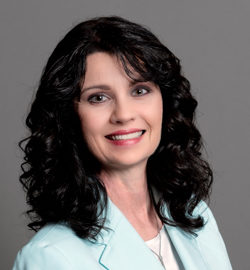 Nicole Nichols
Supervising Attorney - Charlotte
704-586-9587
Nicole@LoebsackBrownlee.com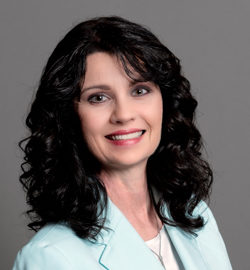 Nicole Nichols
Supervising Attorney - Charlotte
Serves the Following
North Carolina
Greensboro Region
Alamance
Forsyth
Charlotte Region
Buncombe
Burke
Cabarrus
Caldwell
Catawba
Cherokee
Clay
Cleveland
Davidson
Davie
Gaston
Graham
Haywood
Henderson
Iredell
Jackson
Lincoln
Macon
Madison
McDowell
Mecklenburg
Mitchell
Montgomery
Polk
Richmond
Rowan
Rutherford
Scotland
Stanly
Stokes
Surry
Swain
Transylvania
Union
Watauga
Wilkes
Yadkin
Yancey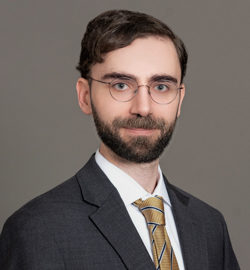 Daniel Root
Senior Associate Attorney
919-415-1684
Daniel@LoebsackBrownlee.com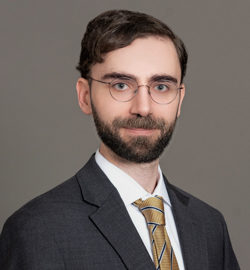 Daniel Root
Senior Associate Attorney
Serves the Following
North Carolina
Raleigh Region
Beaufort
Bertie
Bladen
Brunswick
Camden
Carteret
Caswell
Chatham
Chowan
Columbus
Craven
Cumberland
Currituck
Dare
Duplin
Durham
Edgecombe
Franklin
Gates
Granville
Greene
Halifax
Harnett
Hertford
Hoke
Hyde
Johnston
Jones
Lee
Lenoir
Martin
Moore
Nash
New Hanover
Northampton
Onslow
Orange
Pamlico
Pasquotank
Pender
Perquimans
Person
Pitt
Robeson
Rockingham
Sampson
Tyrrell
Vance
Wake
Warren
Washington
Wayne
Wilson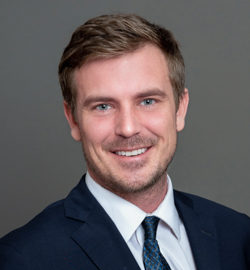 Joshua Henke
Senior Associate Attorney
843-737-6783
Joshua@LoebsackBrownlee.com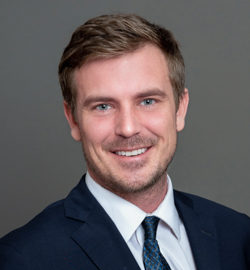 Joshua Henke
Senior Associate Attorney
Serves the Following
South Carolina
Lowcountry
Allendale
Beaufort
Berkeley
Charleston
Clarendon
Colleton
Dillon
Dorchester
Florence
Georgetown
Hampton
Horry
Jasper
Marion
Williamsburg
Midlands
Aiken
Bamberg
Barnwell
Calhoun
Chester
Chesterfield
Darlington
Fairfield
Kershaw
Lancaster
Lee
Lexington
Marlboro
Orangeburg
Richland
Sumter
York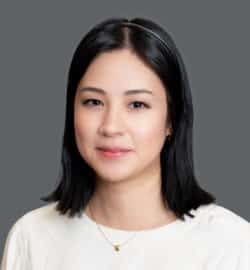 Min Baharov
Senior Associate Attorney
704-716-5684
Min@LoebsackBrownlee.com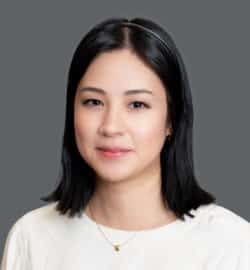 Min Baharov
Senior Associate Attorney
Serves the Following
North Carolina
Charlotte Region
Buncombe
Burke
Cabarrus
Caldwell
Catawba
Cherokee
Clay
Cleveland
Davidson
Davie
Gaston
Graham
Haywood
Henderson
Iredell
Jackson
Lincoln
Macon
Madison
McDowell
Mecklenburg
Mitchell
Montgomery
Polk
Richmond
Rowan
Rutherford
Scotland
Stanly
Stokes
Surry
Swain
Transylvania
Union
Watauga
Wilkes
Yadkin
Yancey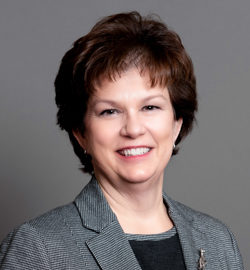 Page Morgan
Senior Associate Attorney
704-727-4140
Page@LoebsackBrownlee.com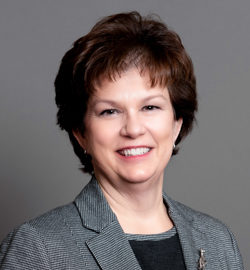 Page Morgan
Senior Associate Attorney
Serves the Following
North Carolina
Charlotte Region
Buncombe
Burke
Cabarrus
Caldwell
Catawba
Cherokee
Clay
Cleveland
Davidson
Davie
Gaston
Graham
Haywood
Henderson
Iredell
Jackson
Lincoln
Macon
Madison
McDowell
Mecklenburg
Mitchell
Montgomery
Polk
Richmond
Rowan
Rutherford
Scotland
Stanly
Stokes
Surry
Swain
Transylvania
Union
Watauga
Wilkes
Yadkin
Yancey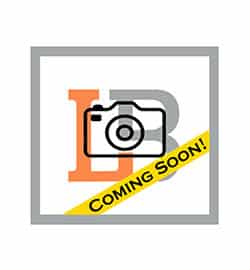 Rachel McKain
Senior Associate Attorney
843-438-0240
Rachel.McKain@LoebsackBrownlee.com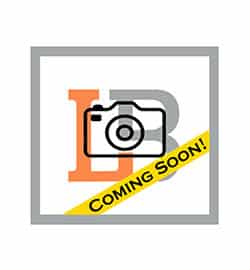 Rachel McKain
Senior Associate Attorney
Serves the Following
South Carolina
Lowcountry
Allendale
Beaufort
Berkeley
Charleston
Clarendon
Colleton
Dillon
Dorchester
Florence
Georgetown
Hampton
Horry
Jasper
Marion
Williamsburg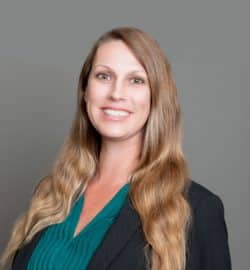 Alicia C. Carvajal Carvajal
Associate Attorney
843-737-6785
Alicia@LoebsackBrownlee.com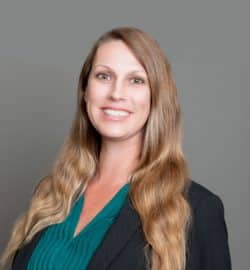 Alicia C. Carvajal Carvajal
Associate Attorney
Serves the Following
South Carolina
Lowcountry
Allendale
Beaufort
Berkeley
Charleston
Clarendon
Colleton
Dillon
Dorchester
Florence
Georgetown
Hampton
Horry
Jasper
Marion
Williamsburg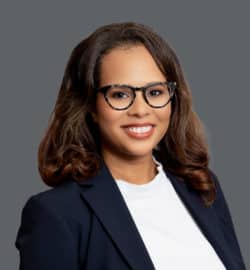 Ashlyn Martin
Associate Attorney
404-962-0083
Ashlyn@LoebsackBrownlee.com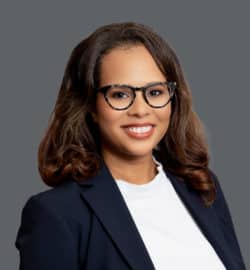 Ashlyn Martin
Associate Attorney
Serves the Following
Georgia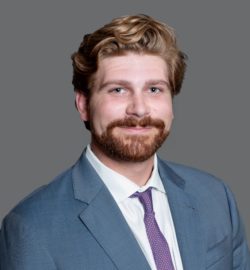 Chris Graham
Associate Attorney
704-749-1379
ChrisG@LoebsackBrownlee.com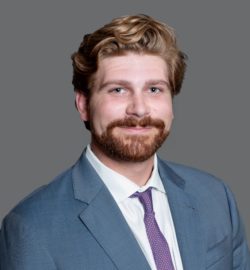 Chris Graham
Associate Attorney
Serves the Following
North Carolina
Charlotte Region
Buncombe
Burke
Cabarrus
Caldwell
Catawba
Cherokee
Clay
Cleveland
Davidson
Davie
Gaston
Graham
Haywood
Henderson
Iredell
Jackson
Lincoln
Macon
Madison
McDowell
Mecklenburg
Mitchell
Montgomery
Polk
Richmond
Rowan
Rutherford
Scotland
Stanly
Stokes
Surry
Swain
Transylvania
Union
Watauga
Wilkes
Yadkin
Yancey
Greensboro Region
Alamance
Forsyth
Guilford
Randolph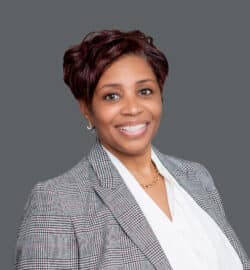 Donna Williams
Associate Attorney
470-437-4650
Donna@LoebsackBrownlee.com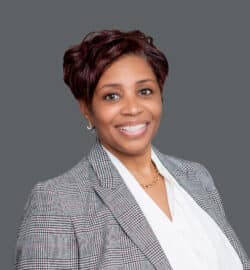 Donna Williams
Associate Attorney
Serves the Following
Georgia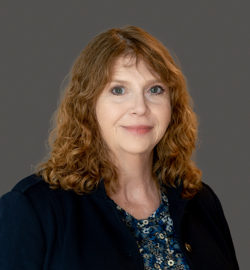 Holly Lawrence
Associate Attorney
910-763-5280
Holly@LoebsackBrownlee.com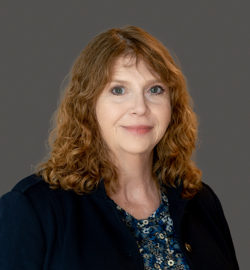 Holly Lawrence
Associate Attorney
Serves the Following
North Carolina
Raleigh Region
Beaufort
Bertie
Brunswick
Camden
Carteret
Craven
Currituck
Dare
Duplin
Gates
Greene
Hyde
Lenoir
Martin
New Hanover
Onslow
Pamlico
Pasquotank
Pender
Perquimans
Pitt
Tyrrell
Washington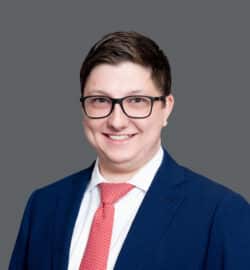 John Grahl
Associate Attorney
336-332-2554
JohnG@LoebsackBrownlee.com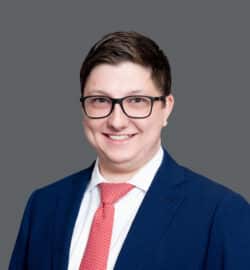 John Grahl
Associate Attorney
Serves the Following
North Carolina
Greensboro Region
Alamance
Forsyth
Guilford
Randolph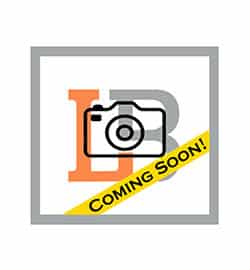 Kasey Fowler
Associate Attorney
864-766-2521
Kasey.Fowler@LoebsackBrownlee.com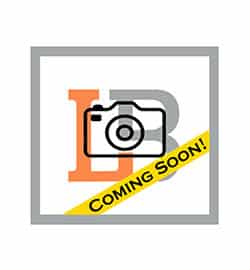 Kasey Fowler
Associate Attorney
Serves the Following
South Carolina
Midlands
Aiken
Bamberg
Barnwell
Calhoun
Chester
Chesterfield
Darlington
Fairfield
Kershaw
Lancaster
Lee
Lexington
Marlboro
Orangeburg
Richland
Sumter
York
Upstate
Abbeville
Anderson
Cherokee
Edgefield
Greenville
Greenwood
Laurens
McCormick
Newberry
Oconee
Pickens
Saluda
Spartanburg
Union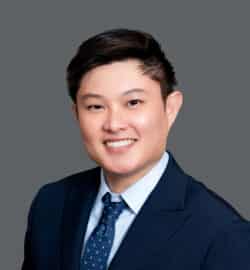 Kenny Vacharee
Associate Attorney
336-234-4214
Kenny.Vacharee@LoebsackBrownlee.com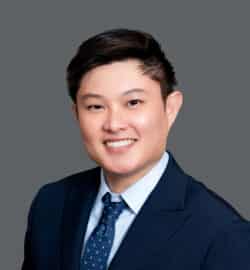 Kenny Vacharee
Associate Attorney
Serves the Following
North Carolina
Greensboro Region
Alamance
Forsyth
Guilford
Randolph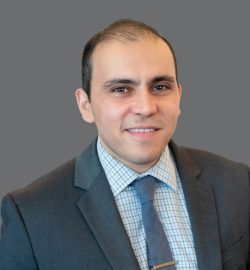 Khaled Jaouhari
Associate Attorney
919-792-1697
Khaled@LoebsackBrownlee.com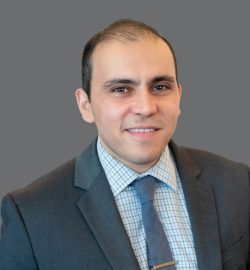 Khaled Jaouhari
Associate Attorney
Serves the Following
North Carolina
Raleigh Region
Beaufort
Bertie
Bladen
Brunswick
Camden
Carteret
Caswell
Chatham
Chowan
Columbus
Craven
Cumberland
Currituck
Dare
Duplin
Durham
Edgecombe
Franklin
Gates
Granville
Greene
Halifax
Harnett
Hertford
Hoke
Hyde
Johnston
Jones
Lee
Lenoir
Martin
Moore
Nash
New Hanover
Northampton
Onslow
Orange
Pamlico
Pasquotank
Pender
Perquimans
Person
Pitt
Robeson
Rockingham
Sampson
Tyrrell
Vance
Wake
Warren
Washington
Wayne
Wilson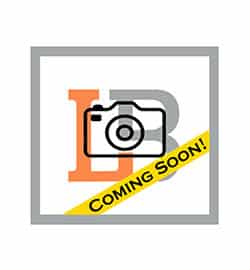 Neileen Kidd
Associate Attorney
864-214-9714
Neileen.Kidd@LoebsackBrownlee.com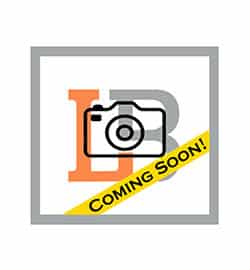 Neileen Kidd
Associate Attorney
Serves the Following
South Carolina
Upstate
Abbeville
Anderson
Cherokee
Edgefield
Greenville
Greenwood
Laurens
McCormick
Newberry
Oconee
Pickens
Saluda
Spartanburg
Union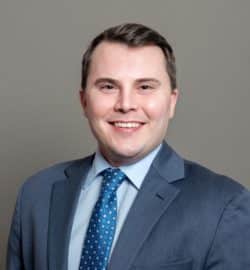 Ryan Mumper
Associate Attorney
919-792-1698
RyanM@LoebsackBrownlee.com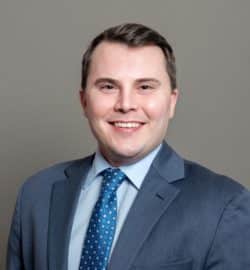 Ryan Mumper
Associate Attorney
Serves the Following
North Carolina
Raleigh Region
Beaufort
Bertie
Bladen
Brunswick
Camden
Carteret
Caswell
Chatham
Chowan
Columbus
Craven
Cumberland
Currituck
Dare
Duplin
Durham
Edgecombe
Franklin
Gates
Granville
Greene
Halifax
Harnett
Hertford
Hoke
Hyde
Johnston
Jones
Lee
Lenoir
Martin
Moore
Nash
New Hanover
Northampton
Onslow
Orange
Pamlico
Pasquotank
Pender
Perquimans
Person
Pitt
Robeson
Rockingham
Sampson
Tyrrell
Vance
Wake
Warren
Washington
Wayne
Wilson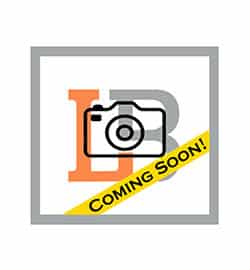 Sarah Sherrington
Associate Attorney
910-403-7750
Sarah.Sherrington@LoebsackBrownlee.com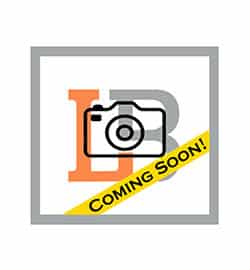 Sarah Sherrington
Associate Attorney
Serves the Following
North Carolina
Raleigh Region
Beaufort
Bertie
Brunswick
Camden
Carteret
Craven
Currituck
Dare
Duplin
Gates
Greene
Hyde
Lenoir
Martin
New Hanover
Onslow
Pamlico
Pasquotank
Pender
Perquimans
Pitt
Tyrrell
Washington

Cara Bridwell
Contract Attorney - Case Review

Cara@LoebsackBrownlee.com
Cara Bridwell
Contract Attorney - Case Review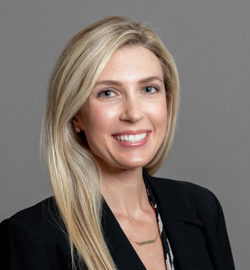 Stacey Austell
Contract Attorney - Case Review

Stacey@LoebsackBrownlee.com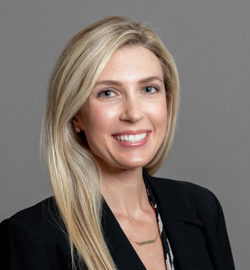 Stacey Austell
Contract Attorney - Case Review
Executive Team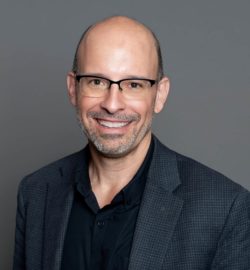 Chris Loebsack
Managing Principal
704-970-3900
Chris@LoebsackBrownlee.Law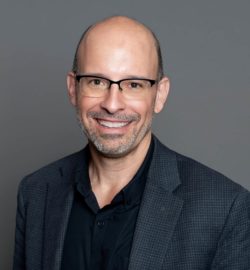 Chris Loebsack
Managing Principal
Serves the Following
Georgia
North Carolina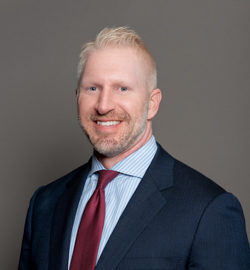 Jared Schmidt
Supervising Partner
704-362-2376
Jared@LoebsackBrownlee.com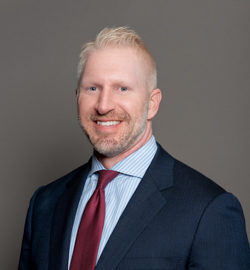 Jared Schmidt
Supervising Partner
Serves the Following
North Carolina
Greensboro Region
Guilford
Randolph
Charlotte Region
Buncombe
Burke
Cabarrus
Caldwell
Catawba
Cherokee
Clay
Cleveland
Davidson
Davie
Gaston
Graham
Haywood
Henderson
Iredell
Jackson
Lincoln
Macon
Madison
McDowell
Mecklenburg
Mitchell
Montgomery
Polk
Richmond
Rowan
Rutherford
Scotland
Stanly
Stokes
Surry
Swain
Transylvania
Union
Watauga
Wilkes
Yadkin
Yancey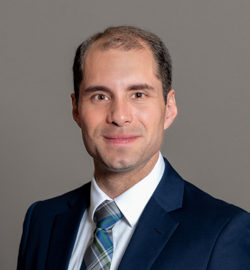 Hans Dara
Partner
404-383-0790
Hans@LoebsackBrownlee.com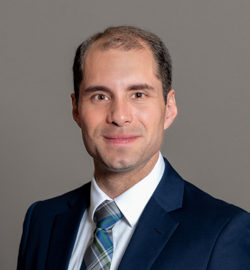 Hans Dara
Partner
Serves the Following
Georgia
North Carolina
Greensboro Region
Alamance
Forsyth
Raleigh Region
Beaufort
Bertie
Bladen
Brunswick
Camden
Carteret
Caswell
Chatham
Chowan
Columbus
Craven
Cumberland
Currituck
Dare
Duplin
Durham
Edgecombe
Franklin
Gates
Granville
Greene
Halifax
Harnett
Hertford
Hoke
Hyde
Johnston
Jones
Lee
Lenoir
Martin
Moore
Nash
New Hanover
Northampton
Onslow
Orange
Pamlico
Pasquotank
Pender
Perquimans
Person
Pitt
Robeson
Rockingham
Sampson
Tyrrell
Vance
Wake
Warren
Washington
Wayne
Wilson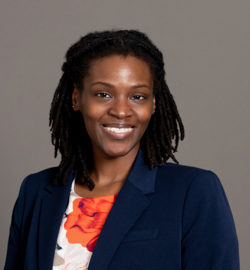 Shanae Auguste
Partner
919-792-1696
Shanae@LoebsackBrownlee.com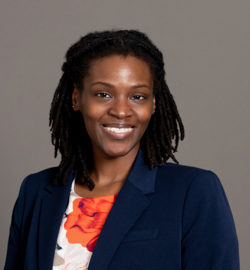 Shanae Auguste
Partner
Serves the Following
North Carolina
Greensboro Region
Alamance
Forsyth
Raleigh Region
Beaufort
Bertie
Bladen
Brunswick
Camden
Carteret
Caswell
Chatham
Chowan
Columbus
Craven
Cumberland
Currituck
Dare
Duplin
Durham
Edgecombe
Franklin
Gates
Granville
Greene
Halifax
Harnett
Hertford
Hoke
Hyde
Johnston
Jones
Lee
Lenoir
Martin
Moore
Nash
New Hanover
Northampton
Onslow
Orange
Pamlico
Pasquotank
Pender
Perquimans
Person
Pitt
Robeson
Rockingham
Sampson
Tyrrell
Vance
Wake
Warren
Washington
Wayne
Wilson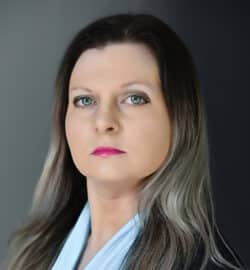 Jessica Lineberry
Partner
843-647-7708
Jessica@LoebsackBrownlee.com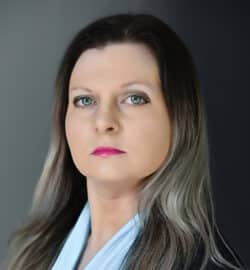 Jessica Lineberry
Partner
Serves the Following
South Carolina
Midlands
Aiken
Bamberg
Barnwell
Calhoun
Chester
Chesterfield
Darlington
Fairfield
Kershaw
Lancaster
Lee
Lexington
Marlboro
Orangeburg
Richland
Sumter
York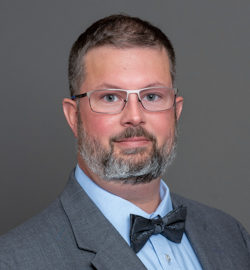 Michael Harrington
Partner
843-823-6258
MichaelH@LoebsackBrownlee.com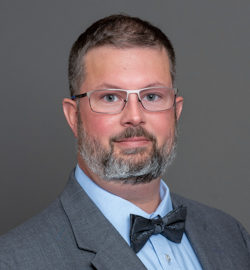 Michael Harrington
Partner
Serves the Following
South Carolina
Lowcountry
Allendale
Beaufort
Berkeley
Charleston
Clarendon
Colleton
Dillon
Dorchester
Florence
Georgetown
Hampton
Horry
Jasper
Marion
Williamsburg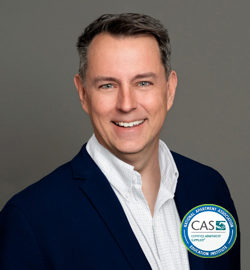 Michael Bell – CAS
Director of Client Relations
843-647-7012
Michael.Bell@LoebsackBrownlee.com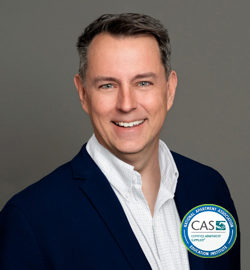 Michael Bell – CAS
Director of Client Relations
Serves the Following
Georgia
North Carolina
South Carolina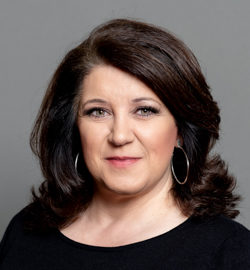 Stephanie Franks
Controller
704-919-3824
StephanieF@LoebsackBrownlee.com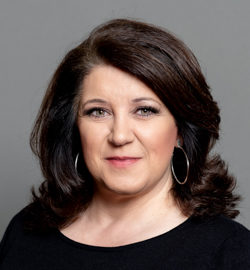 Stephanie Franks
Controller
Serves the Following
Georgia
North Carolina
South Carolina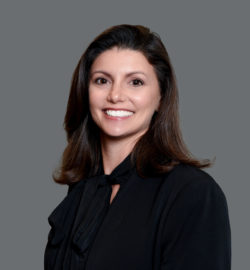 Michelle O'Brien
Director of Operations
704-941-3016
Michelle@LoebsackBrownlee.com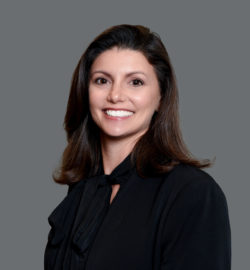 Michelle O'Brien
Director of Operations
Serves the Following
Georgia
North Carolina
South Carolina

Founders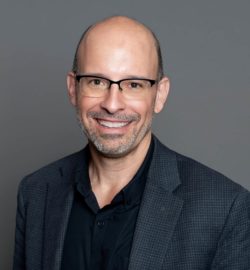 Chris Loebsack
Managing Principal
704-970-3900
Chris@LoebsackBrownlee.Law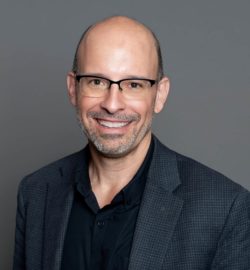 Chris Loebsack
Managing Principal
Serves the Following
Georgia
North Carolina

Will Brownlee
Of Counsel
843-405-8375
WillB@LoebsackBrownlee.com
Will Brownlee
Of Counsel
Serves the Following
North Carolina
Raleigh Region
Brunswick
New Hanover
Georgia
Coastal
Bibb
Chatham
Effingham
Houston
Richmond
South Carolina
Lowcountry
Allendale
Beaufort
Berkeley
Charleston
Clarendon
Colleton
Dillon
Dorchester
Florence
Georgetown
Hampton
Horry
Jasper
Marion
Williamsburg