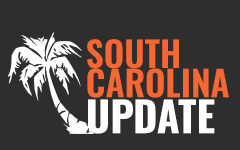 The Supreme Court of South Carolina issued an Order on February 26, 2021, which stated that in-person hearings can resume beginning Monday, March 15, 2021. There was nothing in the Order itself that mandates, nor discourages, the state's courts from conducting hearings virtually (i.e. Zoom, WebEx, or Teleconference), as some have done for the past several months. So, while some Courts may resume in-person hearings and others may continue to conduct proceedings virtually, this Order makes it clear that all Courts within SC should resume conducting/scheduling hearings in some fashion no later than March 15, 2021.
Our team will keep you posted on a case-by-case basis on what your court decides to do. Of course, if you have a question about a specific case, you can contact your team via our contact form choosing the "Case Update" option from the dropdown.
Subscribe to the Loebsack & Brownlee blog!
Get notified every time we publish a new blog post.