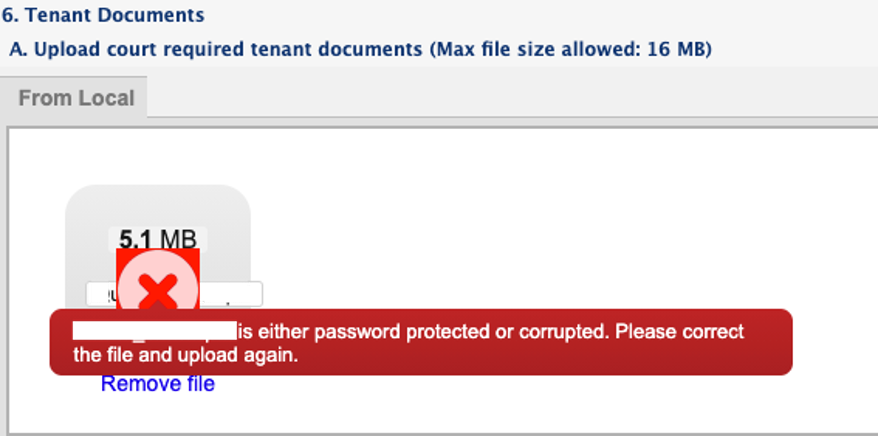 We were notified by Nationwide that their upload protocols changed recently to be in line with electronic court filing systems used across the country. Because of that, you can no longer upload a PDF that has any security on it (like password protection or even if it's secure because it was electronically signed).
If you receive the error message below (or something similar), you will need to remove the security from the PDF before you can upload it.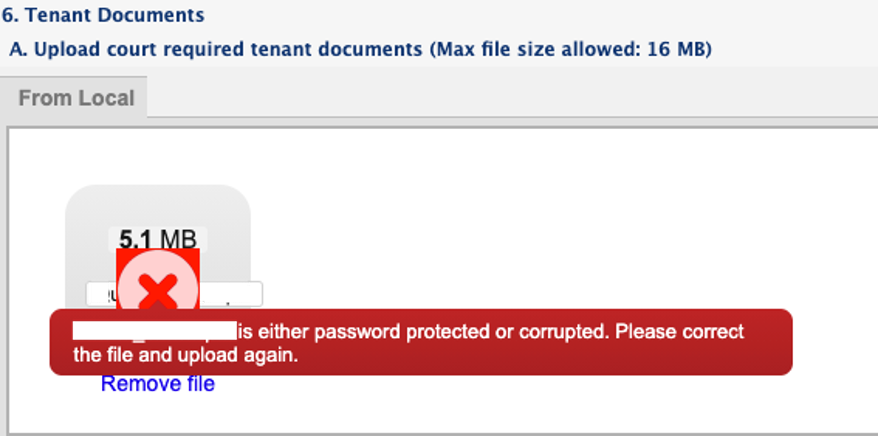 Here are some options for removing the security before attempting to upload the documents to Nationwide.
Open the PDF in Google Chrome or another web browser of your choice (not in Adobe Acrobat) and click Print, but instead of printing to your printer, print to PDF using Microsoft Print to PDF or any other Print to PDF software that you might have besides Adobe Print to PDF.  Adobe Print to PDF will keep the security settings, which you don't want.
Alternatively, you can try these instructions from Nationwide's help page – https://nationwidecompliant.force.com/help/s/article/How-To-Remove-Password-Protection-from-a-PDF-file
If you have any trouble, please contact your IT department for assistance.