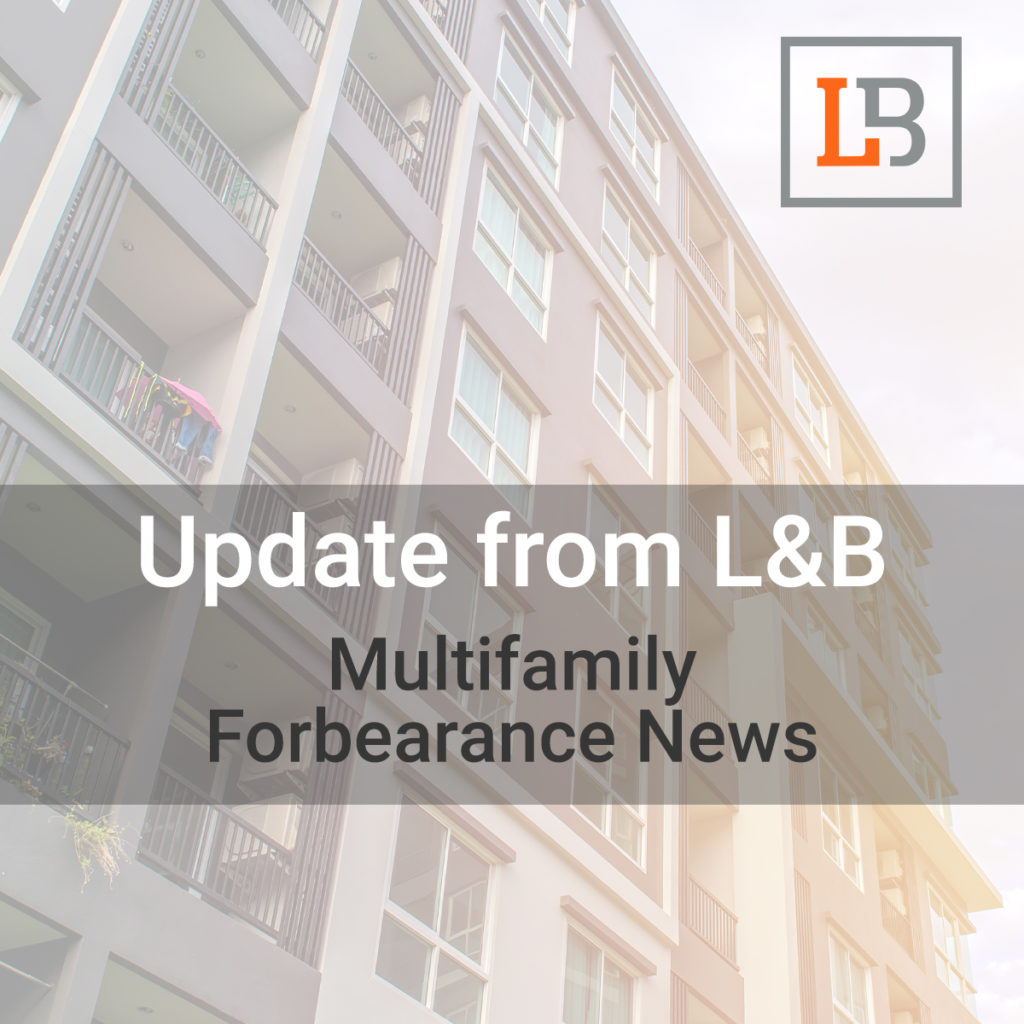 This morning, the Federal Housing Finance Agency (FHFA – the parent entity for Fannie Mae and Freddie Mac) issued a press release announcing a new CARES Act-related mandate, to increase awareness of tenant protections contained in the CARES Act.
Multifamily owners that have FHFA Mortgages (those backed by Freddie Mae or Freddie Mac) are "Covered Properties" under the CARES Act; they are also permitted to seek 'forbearance' of their Mortgage loan obligations through at least Dec. 31st.
Effective immediately, FHFA is now mandating that every Owner who seeks this forbearance must also inform tenants, in writing, about legal provisions in the CARES Act that apply to protect them from eviction during their Landlord's forbearance and repayment periods.
Landlords with Enterprise-backed mortgages, while in forbearance, must agree not to evict tenants solely for the nonpayment of rent. Additional tenant protections apply during the forbearance period, including:
Giving tenants a 30 day notice to vacate after forbearance ends;
Not charging late fees or penalties for nonpayment of rent during the forbearance;
Not filing new non-payment eviction cases, or performing lockouts on cases filed before forbearance.
For more information about this mandate, we recommend you read the Press Release in full by clicking here.
Subscribe to the Loebsack & Brownlee blog!
Get notified every time we publish a new blog post.