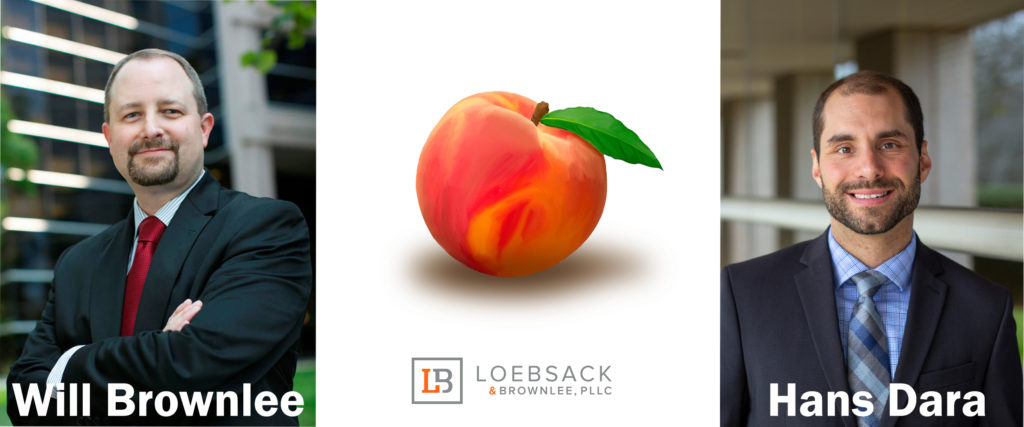 Last July we announced that Loebsack & Brownlee was moving into the Peach State, and we're proud to announce that the number of attorneys we have practicing in Georgia keeps growing!
Hans Dara, Partner, and Will Brownlee, Of Counsel, have recently been admitted to the Georgia State Bar and are now approved to practice law alongside the other L&B team members admitted last year:
Congratulations, Hans and Will! We're proud of you and excited for what the future holds!
Subscribe to the Loebsack & Brownlee blog!
Get notified every time we publish a new blog post.