There are people that provide a great customer experience, and then there are those who provide exceptional experiences. However, very few compare to Michael Bell. If you are an L&B client, chances are you know the hard-working, always on top of things, tech-savvy, Charleston Apartment Association Supplier of the Year recipient. Currently a CAA Board of Director Nominee, we will take a look into a "Day in the Life" of Michael Bell.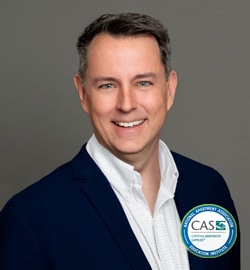 How long have you worked at Loebsack & Brownlee, PLLC? 
I've been with the Firm since day 1.
How do you start your day? 
By brewing some fresh Kauai Coffee. (yum!)
What do you do before you come to work?
Not much; sometimes, when I'm being good, I go to the gym first, but usually, I go in the evening instead.
What does a typical day look like for you?
Most days start responding to client emails and help tickets submitted through the website overnight or after hours. Many clients work late into the evenings now, so when we get in, we're playing catch-up from the start.  About 70% of the day is spent responding to emails, updating client records, answering phone calls, and supporting the attorneys with whatever they need to be tackled.  These emails are typically more of a training or troubleshooting nature, but sometimes also answering questions about how we do things and why we do them. The other part of the day is spent putting out fires, resolving issues, providing new client consultation or webinar training, or troubleshooting and training our own staff on processes and procedures.
What is something you wish people knew about you?
I'm a pretty open book. I think most clients who want to know me, already know everything I'm apt to share.
To learn more about Michael Bell, Director of Client Relations, click here: https://loebsackbrownlee.com/our-team/#michael-bell-cas