Today is National Paralegal Day
According to nationaltoday.com, National Paralegal Day is an annual event that celebrates those who do the legal research (and mountains of paperwork) that enables law firms to function. So, today we shine the spotlight on Lynette McPherson. She is one of the first paralegals to work at Loebsack & Brownlee. This is her "Day in the Life."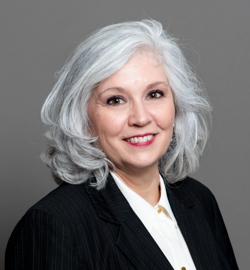 How long have you worked at Loebsack & Brownlee?
I am one of the "originals." I have worked for Chris for ten years and helped start the firm eight years ago with Erin Noe and Stephanie Richmond. It has been a wild ride, and I'm so glad that I have been a part of this incredible journey Chris has "captained."
What time do you get up in the morning?
I'm usually awake and going by 6:30 am or so—sleeping in late is a one day a week thing for me if you consider 8 am on Sundays late?
What do you do before you come to work?
Thank the Lord above that I am vertical one more day, and then get ready for work with a good cup of hot decaf tea. I have enough energy that I do not need caffeine. LOL, and then I spend a few minutes with my three precious doggos… Dog-lovin' in the morning is the best way to start the day, you know!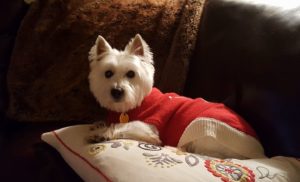 What does a typical day look like for you?
As a paralegal, there is no typical day. I make lists, check them twice, and then change them as the day progresses. Respond to email, voicemail, regular snail mail (all the 'mails'), perform research, draft documents, prepare case files, help clients with questions, work with the courts, put out fires, and anything the attorneys may need or want. I like the variety; it keeps things interesting.
What inspired you to become a paralegal?
After almost 25 years in Property Management, I decided it was time for a change. I had reached burn-out. I took a year off and thought about what I wanted to be when I grew up and realized we don't have to be just one thing…OR even grow up! The other road I considered taking after college in my younger years would have led to law school but decided I didn't want that kind of stress in my life (lawyers have a lot on their shoulders), so I went back to school for a degree in Paralegal Studies (sort of less stress LOL). Being a student again in my late 40's was different. My son and I were in college at the same time. It was pretty cool.
If you had advice for someone looking to become a paralegal, what advice would you give them? 
Do your research on this career field. Think about why YOU want to take this road. Get your degree through an ABA Approved program to get the most out of the education offered and follow through by getting state-certified. Learn all you can. And remember, there is always something to learn.
You're known as the "Queen of Puns." What is your all-time favorite pun?
A Queen loves all her puns! I put them out there with hopes someone will get a good giggle. It feels great to see a smile or hear a laugh.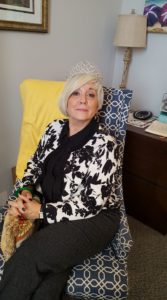 What is the hardest thing about being a paralegal?
The hardest thing is deadlines. Not everyone manages time effectively and gives deadlines the attention they require. There are consequences for not meeting deadlines that are not pleasant.
How has the industry changed?
Continuing Legal Education becomes more important each passing year-that is a great positive change.
Work/life balance; how do you maintain it?
It's easier now that my son is grown and on his own, and he and my hubby have been my biggest cheerleaders and supporters. Trying to eat right (except for my M&M addiction-yep-I admit it), practicing yoga, and walking helps with mind-body balance. You must take the time to care for yourself. Your mind and body will let you know when you don't.
We want to thank all of the paralegals at Loebsack & Brownlee for all of the hard work and dedication they give to the firm to help ensure our clients have a quality experience. Learn more about the team at L&B here.
Subscribe to the Loebsack & Brownlee blog!
Get notified every time we publish a new blog post.