Total Eviction Services for
North Carolina
Our Process
Our eviction team helps you in 4 key areas:
1Getting Started
2Filing Complaints
3Working with Courts
4Finalizing Evictions
Our client team will email you with any questions, or simply send you our representation agreement.
Watch for our email with your login credentials, then just sign in to submit & manage eviction cases.
How Does Filing an Eviction Case work?
All eviction requests are submitted to us through our online portal, by our clients.  Next, the request and supporting documents are each reviewed and approved by one of our experienced attorneys, and then, they're processed and sent to the courthouse for filing (overnight or electronically) by our processing team.
Our Firm pays all required filing fees directly to the Courts for you, and gives you up to 30 days to pay our associated invoices.
Once you've completed the registration process, you will be able to log in to your account through our online portal and begin submitting and managing your eviction cases. We encourage you to manage all of your cases and make requests/ask questions of us through the Contact Us portion of our website.  You'll also want to make sure you keep an eye on your email: all case-related updates, reminders, and Invoices will come to you via email.  When you do have questions, simply login and you'll find that much of the information you need is already posted there. But if you have eviction-related legal questions, our Team of attorneys is always available to answer those questions with no additional charges – they're a built-in part of our service to our clients.  
Filing Complaints
Once you've submitted your case(s), it's our turn to get to work for you:
First, our attorneys review your requests and the supporting documents. Once they're approved, our processing team prepares the documents to start your cases with the Court.
If there's anything we're missing or that needs explanation, we'll contact you for clarification.
Next, we send your Complaints / Dispossessory Warrants to the Court for filing, either overnight or electronically.
We pay all required filing and service fees to the Courts, as well, then invoice you with up to 30 days to pay.
Lastly, once the Court provides us the case number & any hearing date, we assign them to each of your cases.
By simply logging in to your account, you will have access to this updated information every step of the process.
Some of Your North Carolina Team Members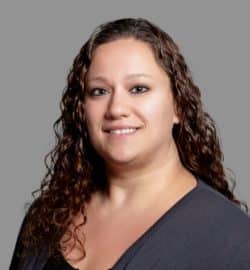 Erin Noe
Eviction Services Manager - NC
704-749-3597
Erin@LoebsackBrownlee.com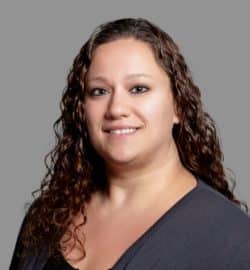 Erin Noe
Eviction Services Manager - NC
Serves the Following
North Carolina
Charlotte Region
Buncombe
Cabarrus
Catawba
Cleveland
Davidson
Davie
Gaston
Henderson
Iredell
Lincoln
Mecklenburg
Rowan
Stanly
Union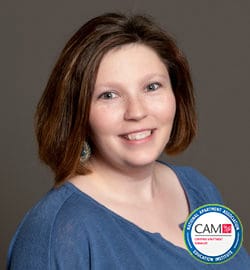 Kelly Rodriguez – CAM
Eviction Services Manager - NC
704-548-7646
Kelly@LoebsackBrownlee.com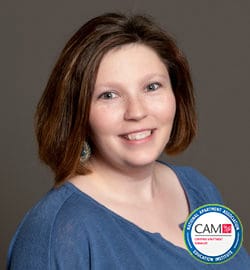 Kelly Rodriguez – CAM
Eviction Services Manager - NC
Serves the Following
North Carolina
Greensboro Region
Alamance
Forsyth
Guilford
Randolph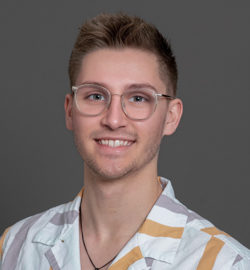 Marcus Nordgren
Eviction Services Manager - NC
704-464-3591
Marcus@LoebsackBrownlee.com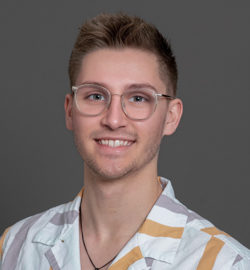 Marcus Nordgren
Eviction Services Manager - NC
Serves the Following
North Carolina
Raleigh Region
Beaufort
Bertie
Bladen
Brunswick
Camden
Carteret
Caswell
Chatham
Chowan
Columbus
Craven
Cumberland
Currituck
Dare
Duplin
Durham
Edgecombe
Franklin
Gates
Granville
Greene
Halifax
Harnett
Hertford
Hoke
Hyde
Johnston
Jones
Lee
Lenoir
Martin
Moore
Nash
New Hanover
Northampton
Onslow
Orange
Pamlico
Pasquotank
Pender
Perquimans
Person
Pitt
Robeson
Rockingham
Sampson
Tyrrell
Vance
Wake
Warren
Washington
Wayne
Wilson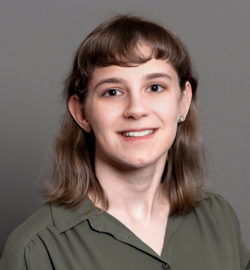 Stephanie Amatuzzo
Litigation Support Manager - NC & SC
704-269-6092
SAmatuzzo@LoebsackBrownlee.com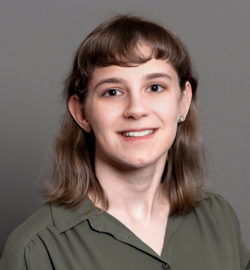 Stephanie Amatuzzo
Litigation Support Manager - NC & SC
Serves the Following
South Carolina
North Carolina
Charlotte Region
Buncombe
Burke
Cabarrus
Caldwell
Catawba
Cherokee
Clay
Cleveland
Davidson
Davie
Gaston
Graham
Haywood
Henderson
Iredell
Jackson
Lincoln
Macon
Madison
McDowell
Mecklenburg
Mitchell
Montgomery
Polk
Richmond
Rowan
Rutherford
Scotland
Stanly
Stokes
Surry
Swain
Transylvania
Union
Watauga
Wilkes
Yadkin
Yancey

Important Note
If contacted by the clerk of court or magistrate at any time, you MUST remind them that you are represented by an attorney.
Exception

Tooltip
The only exception for contacting the court is when scheduling the lockout with the sheriff after the Writ of possession is filed and properly served.
×
1 Remind them to call our office
2 Let us know that they contacted you so we can follow up
Working with Courts
In North Carolina, there is a required eviction hearing.
Case Hearing Information
Once we know the date, time and location of your hearing, our Team will enter that  into the system. These are usually scheduled 10 or more days after the time of filing.  In some counties (or for more complex cases), someone from your property may need to attend the hearing; if so, we'll send a reminder to you. 
Case Result Updates
After our attorneys return from Court, they will update each case in the system to reflect the outcome at Court: Possession Granted, Case Dismissed, or Case Continued (if the hearing was rescheduled to a new day/time).
We help you with your trial hearing
Our legal team has your back and will help you at every step.
We take care of all upfront fees and invoice you with 30 days to pay. However, if you want to request the Writ immediately at the courthouse, please bring cash.
Finalizing Evictions
There are 2 possible outcomes:
After You Win Possession: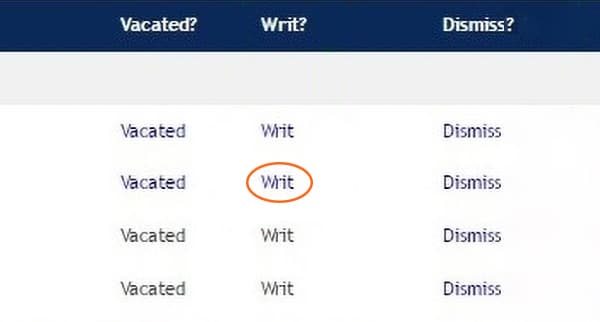 Click the "writ" button in your eviction processing portal. You can do this 10 days after court when the appeal waiting period is over. We'll even send you daily reminders so you don't forget this important last step.
If the tenant moves ouT or pays: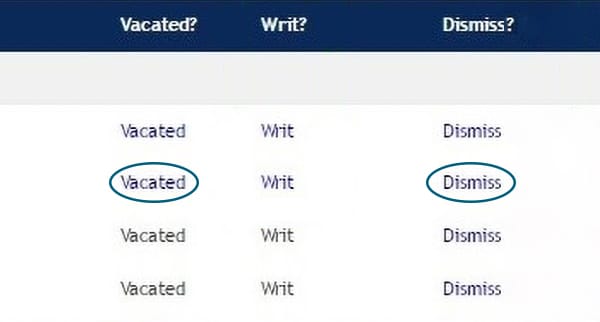 Click the "vacated" or "dismiss" button in your eviction processing portal. If you do this before court, we'll submit a dismissal request on the day of court. If you do this after court, you are simply closing the loop in the software, but not the courts.
Vacated vs Dismissed

Tooltip
Check out
this brief video
explaining what it means when you see the word Vacated.
×
IMPORTANT NOTE for North Carolina Evictions
We do not automatically file writs on your behalf. You MUST request a writ through our online processing portal. This prevents unnecessary fees.
DO NOT DELAY in NC when requesting a writ through our system
or you could lose all progress.
Request the writ through our online system
We overnight your request to the court so it can be processed as soon as possible. We take care of all the upfront fees and invoice you with 30 days to pay.
The court will process the request
The clerk will process and forward
the writ to the sheriff. This can take
a few days.
The sheriff will contact you to schedule the lockout.
This shouldn't take more than 7 days.
If the sheriff has not contacted you by then, please call them directly.
Flat Rate Cost
SFR Fees increase January 1, 2023. Click here for info.
Answer the questions above to see your low flat rates.
Eviction Costs
Filing Fee:
Service Fee:
Attorney Fee:

Total Eviction Costs: **
Writ Costs
Filing Fee:
Service Fee:
Attorney Fee:

Total Writ Costs: **
This is only an estimate and Attorney fees quoted are for professionally managed properties with approved documentation who utilize our firm for all of their evictions. Clerk Filing Fees & Sheriff Process Fees for which you are reimbursing our firm are set by the State Legislature and may change with or without notice. Costs vary based on property type, lease type, and other variables. For a firm quote of all fees, please contact our firm.